Why Buy Used

As you begin the search for your next vehicle in Egg Harbor, Atlantic City, and Vineland, you must ask yourself: do I want new or used?
Here at Boardwalk Acura, we know there are great benefits to both options. If you're wondering what the advantages are when you buy a used car, read our guide below!
A Plethora of Options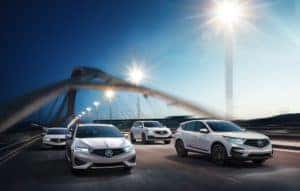 When you buy used, you'll be privy to an expansive selection of vehicles, which will allow you to be a little more particular when searching. The options run the gamut. You can choose from different years, makes, and models. You'll have a wide array of trim levels and added packages to look through. So, search until you find the used car that has all the features, specs, and amenities you need to be happy with your purchase.
You could also get the luxury car you've always dreamed of when you decide to buy used. You may even be able to make a rare discovery and purchase a classic model that's no longer in production!
A Used Car Will Hold Its Value
In the long run, a used car may be a better investment than buying new. Used cars tend to cost less overall based on their age and technologies. However, they're still dependable vehicles that are more than capable of getting you to where you need to go safely. Plus, if you take proper care of it, it'll give you reliable performance for years to come!
Also, used cars have impressive value. So, if you decide to upgrade in the next few years, you can trade it in and use its value toward the vehicle you want.
Certified Pre-Owned Options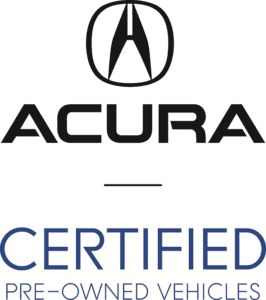 Here at our used car dealership, our inventory includes certified pre-owned Acura vehicles. We offer the fuel-efficient ILX or the capable and spacious MDX.
They're a great option for all car buyers. Certified pre-owned vehicles go through a rigorous 182-point inspection. Only vehicles with less than 80,000 miles that are under six years old are accepted into the program. Plus, with limited warranties and roadside assistance programs available, you'll have great peace of mind in your certified pre-owned vehicle.
Get a Reliable Used Car
When you buy a used car, you're getting an experienced ride. It's gone through inspections and had knowledgeable technicians under its hood. It's dealt with daily commutes and road trips alike. When you buy used, you're getting a vehicle that has proven it can take on the road ahead!
Cars nowadays are built to last. Even with thousands of miles behind it, a used car will still run great, so long as it has received proper care. Plus, with vehicle history reports that detail past owners, accidents, and major repairs, you can hop behind the wheel with the confidence that comes with driving a reliable vehicle.
Come Check Out Our Used Cars Today!
If you're looking to make a wise fiscal decision and purchase a used car in Egg Harbor, Atlantic City, or Vineland, stop by our showroom. Our knowledgeable service representatives here at Boardwalk Acura would love to help you find the vehicle of your dreams!
Contact us today!
---
Shop Used Inventory
Dealership Info

Mon - Sun12:00 AM - 12:00 AM
(Always Open for Online Shopping)

Mon - Fri9:00 AM - 8:00 PM

Sat9:00 AM - 6:00 PM

SunClosed

Mon - Fri7:30 AM - 5:00 PM

Sat8:00 AM - 5:00 PM

SunClosed

Mon - Sat8:00 AM - 5:00 PM

SunClosed

Mon - Fri8:00 AM - 5:00 PM

Sat8:00 AM - 12:00 PM

SunClosed