Root for Your College Basketball Team near Egg Harbor NJ

If you're a big fan of college basketball, then you know why March is such a big month. It's especially exciting when your alma mater is playing for the championship. So, you'll of course want to show support as much as possible.
A great way to do that is by watching the games with other sports fans. If you're not sure where to watch college basketball's biggest event near Egg Harbor, NJ, keep reading to get our top picks!
Gregory's Restaurant & Bar: With Affordable Food & Drinks
Gregory's Restaurant & Bar is a popular spot among both locals and tourists. That's because it has friendly service, along with tasty and affordable food and drinks.
The restaurant is famous for its Snapper Soup, burgers, and whole lobster dinners. But they also have lots of great specials for those big college basketball games or just a fun night out.
Specials like Happy Hour that happens from 3:00 to 6:00 PM, Monday through Friday. You can get things like $5 wines, $4 craft drafts, and $5 bites. So, take a seat at the bar, get something good to eat and drink, and have fun watching some basketball!
Check out Gregory's Restaurant & Bar on Facebook for more information.
Maynard's Café: Fun Neighborhood Bar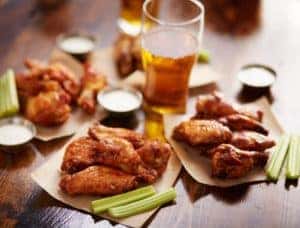 Whether you want to watch basketball or listen to live music, there's always a fun time to be had at Maynard's Café.
This family-owned bar and restaurant was established in 1952 and has become a regular destination for lots of people in the area. It's especially popular for music, private parties, and other special events.
But there are also lots of opportunities to root for your favorite college basketball team. The bar has plenty of TVs, along with lots of drink options. Get a cold bottle or draft beer, or enjoy a glass of wine or malt beverage. Pair that with some signature wings or tenders, and you'll be set for the night.
You can see what's on the menu on the Maynard's Café Facebook page.
W.L. Goodfellows & Co.: Lots of Game-Day Specials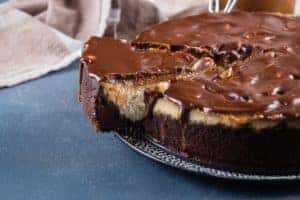 W.L. Goodfellows & Co. is a well-known Atlantic City Mainland Eating and Drinking landmark that offers a diverse menu to people from all over.
The food is made from scratch, and the recipes have been perfected over the years. With options like Cheese Lasagna, Baby Back Pork Ribs, and Chicken Pot Pie, you're sure to find a comfort dish that's to your liking.
This restaurant also has a comfortable and inviting environment that's ideal for celebrating special occasions or just hanging out with friends, watching basketball. You can even watch the game while enjoying some dessert. They're famous for their cheesecakes, which are baked fresh and creamy. We highly recommend getting the Reese's Chocolate Peanut Butter Fudge Cheesecake!
Learn more on the W.L. Goodfellows & Co. Facebook page.
These Egg Harbor NJ Restaurants Are a Slam Dunk
College basketball's biggest gaming event will be here before you know it. So, don your team's jersey, gather your fellow basketball enthusiasts together, and stop by one of these great restaurants near Egg Harbor, NJ!