When to Get Your Transmission Flushed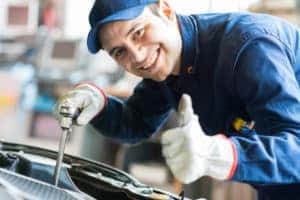 A transmission is what sends power from the engine to the wheels, so it can move your Acura around in Egg Harbor, Atlantic City, or Vineland. Part of what keeps the transmission working is clean fluid. If the fluid gets dirty, then it should get flushed.
This is when a machine completely removes the fluid from the vehicle to remove dirt and grime. A special solution runs through the lines until it comes out completely clean. Then, the transmission gets filled with all-new fluid.
Now that you know what the process entails, it's important to know when to get your transmission flushed. Continue reading to discover the answer, and contact us at Boardwalk Acura if you have any questions.
Transmission Flush Frequency
How often you need a transmission flush really depends on the make and model of your automobile. Some vehicles need one every 30,000 or 50,000 miles. Most can get a transmission flush every 100,000 miles. Some cars can go as long as 150,000 miles before needing one.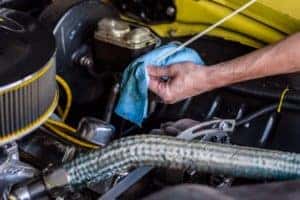 Due to the varying numbers, the best way to determine when a transmission flush is needed is to refer to your owner's manual.
Signs That the Transmission Has to Be Flushed
If you're not sure if a flush is needed at a given time, there are some warning signs that you could be on the lookout for. Some of them include:
Slipping gears: If the transmission fluid is dirty, then there's not enough pressure to stay in the appropriate gear.
Changes in fluid: Transmission fluid is usually bright red in color. If it turns darker, or has a strange smell, then you'll probably need a flush.
Grinding noises: If the transmission has dirt or sludge in it, then it may start to make grinding sounds. This usually indicates a low fluid level. However, if the level is good, then a flush is probably warranted.
Delay in car movement: If your car stalls for a second or two before moving, then the fluid may be contaminated.
Where to Get a Transmission Flush
One of the best places to get a transmission flush is at a state-of-the-art service facility. At ours, you'll find certified technicians using advanced equipment. With their expertise, your transmission will be good to go in no time at all.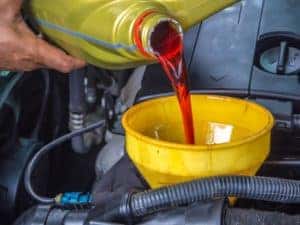 Besides flushes, we'll perform transmission repairs and replacements, if necessary. If it has to get replaced, we'll use genuine parts for the job. This way, it'll help the vehicle run as well as it did when you first bought it.
Furthermore, we have lots of service and parts specials on our website, for your convenience. These could be for transmission repair or for other things like oil changes, wheel alignments, or a battery check. These specials do change on occasion, so you'll want to check what we're offering before making a service appointment.
Schedule a Transmission Flush Today
As you can see, this type of service is crucial for a long and healthy life of your vehicle.
If your Acura needs a transmission flush near Egg Harbor, Atlantic City, or Vineland, don't wait. Schedule service at Boardwalk Acura today!