What Is AcuraLink®?

Acura is known for designing automobiles filled with all kinds of high-tech features. In fact, they make it possible to fulfill basic tasks—like locking or unlocking your doors—straight from your mobile device.
This is thanks to AcuraLink®, a state-of-the-art system that provides information to stay connected to your automobile. Below, we'll go over exactly what AcuraLink® is and which features are included. Then, you'll find out which models found at Boardwalk Acura offer this cutting-edge technology.
After reading, you can always contact us to see this system in action near Egg Harbor, Atlantic City, and Vineland.
AcuraLink® Explained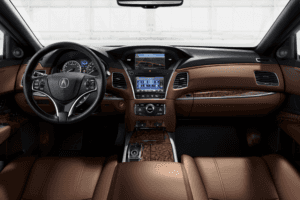 AcuraLink® Connected Services is a system that connects you and your vehicle like never before. Anything you need to help keep your commutes as streamlined as possible can actually be done right from your smartphone.
For instance, this app can seamlessly perform various functions on your Acura automobile. In fact, the system has two-way communication, so you can get diagnostic, location, or emergency information sent directly from the automobile.
Overall, whether you need help getting directions or finding your parked vehicle, AcuraLink® is up to the task.
Features Found in AcuraLink®
You'll find tons of features with AcuraLink®—some of which come standard while others are available with a subscription.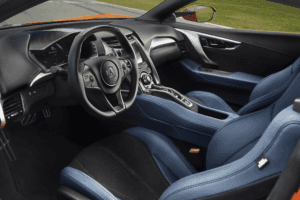 For instance, the Automatic Collision Notification can send for help if you get into an accident when the airbags are deployed. If you instead need to find your vehicle, Find My Car can track the location for your peace of mind.
Let's say you're interested in finding a new restaurant to dine at. With Send Destination, a live concierge can help make recommendations, reserve a table, and then send directions directly to your vehicle's navigation system. Plus, with AcuraLink Real-Time Traffic™, you're sure to get to your destination in no time at all.
Furthermore, this advanced technology can send you maintenance alerts. If your vehicle is due for service, you'll receive a notification to schedule an appointment. By getting these messages, you can ensure that your Acura stays in tip-top shape for many years and miles.
Which Models Offer AcuraLink®?
Pretty much every Acura model comes standard with or offers AcuraLink® as an option in their packages:
Standard
Available
The packages that you'll find AcuraLink® in do vary by model. You could get it with the Technology, A-Spec, Advance, or Entertainment packages.
No matter what, though, you'll have everything you need to remain connected to your automobile at all times.
Learn More About the AcuraLink® System
As you can see, you'll find a great deal of convenience features inside the AcuraLink® Connected Services. If you're interested in learning more, you can always contact the team at Boardwalk Acura.
We'll gladly point out which features are available to you and how they work. Then, we'll let you test drive a few Acura models to see which one works for your lifestyle in Egg Harbor, Atlantic City, or Vineland.
Don't wait. Contact us to get the inside scoop on AcuraLink® today!