The Top Places to Volunteer for the Holidays near Egg Harbor Township NJ
The holiday season is approaching and it's time for giving. Of course, you'll get all your loved ones special gifts to commemorate the holiday, however, time is also an important thing to give. If you're looking to share a little joy this holiday season and give back to the community, there are several ways you can do that. You can make helpful donations to local charities, but you can also volunteer your time. Here's a list of the top places to volunteer for the holidays that are near Egg Harbor Township, NJ.
Atlantic City Rescue Mission
2009 Bacharach Boulevard, Atlantic City, NJ Facebook
The goal of the Atlantic City Rescue Mission is simple: help those in need. They aim to assist individuals and families, or people suffering from addiction, with basic needs like food, clothing, counseling, shelter, and even education. As a volunteer, you would have a few options as to how you would donate your time and efforts, through serving at the pop-up Hopeful Grounds Café, assist at the Mission Thrift store, spend time at the Mission Chapel, serve food at the Mission Kitchen, or even spend time helping at the Mission Warehouse. Your time and efforts go to making someone's quality of life better.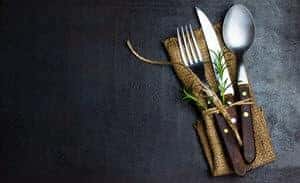 Family Service Association
3073 English Creek Avenue-Suite 3, Egg Harbor Township, NJ Facebook
The Family Service Association aims to improve the quality of life for families all throughout the area. They have a couple programs aimed at different aspects at helping less fortunate individuals and families in the area. They offer various volunteer positions in areas like behavioral health, professional development, child welfare, and safety net services. Check out their growing list of volunteer opportunities to see how you can give back.
The Women's Center
1201 New Road-Suite 240, Linwood, NJ Facebook
The Women's Center in Linwood is always in need of volunteers to help continue their work at helping women who come from an abusive home. Their goal is to help these women through counseling, shelter services, work placement, and family assistance. They offer several programs for volunteers to get involved and continue their great work at helping women and families recover from domestic violence and work towards improving their life.
All of these non-profit organizations are always in need of volunteers during the holiday season. Donate your time and efforts today to help make someone's holiday a little bit better.