Used Acura Dealer Atlantic City NJ
Atlantic City, NJ, has been the "world's famous playground" for many years. It's home to picturesque beaches, exotic casinos, and an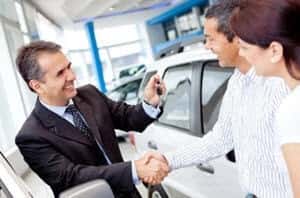 impressive boardwalk filled with fun games, shops, eateries, and even rides. But even though Atlantic City is a popular year-round destination, it's the 38,000+ people who make this city what it is. Residents of Atlantic City can easily get around to various areas thanks to the NJ Transit bus system. However, most of the city's inhabitants rely on their own set of wheels when it's time to travel outside of the city limits. Drivers looking to find a stylish luxury car can easily find something affordable and reliable at a used Acura dealer near Atlantic City. Luckily, Boardwalk Acura isn't too far away to help you get started.
Browsing at Your Atlantic City Used Acura Dealership
When you're ready to search for a preowned luxury car, having a used Acura dealership near Atlantic City is very convenient. You can always drop by to see the latest additions to our used Acura inventory. However, if your schedule is hectic, you can always browse our used Acura inventory at your own convenience by checking out the models on our website. Our online used Acura inventory features a wide variety of models and styles that you may want to consider as your next set of wheels.
Certified Pre-Owned Acuras near Atlantic City NJ
One thing you may want to consider while searching for used Acuras near Atlantic City is our Certified Pre-Owned inventory. These models are the highest quality because we take the necessary time and measures to ensure that they're in perfect condition. We give every Acura model in our Certified Pre-Owned inventory a meticulous 182-point inspection, as well as a review of its Vehicle History Report before earning our certification. These vehicles also come backed by several warranties, including a 7-year/100,000 mile Powertrain Limited Warranty and a 5-year/62,000 mile Non-Powertrain Warranty to keep you covered throughout your ownership.
Test Driving Your Next Acura Model
As you're reviewing your potential models and formulating your opinions, you'll want to drop by our used Acura dealership from Atlantic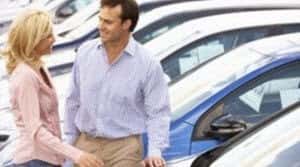 City to get a closer look and gain some more insight. Our used Acura experts can help you learn more about your model and package options so you can figure out which model seems like the best fit for you. Of course, the best way to make your decision is by taking it out for a fun and insightful test drive so you can really be sure that it's the model for you.
Maintaining Your Used Acura
Getting the most out of your Atlantic City used Acura purchase is by keeping up with the maintenance and automotive service. Our technicians are here to help you keep your vehicle in great condition throughout the years. They'll work diligently to ensure that your used Acura gets the necessary maintenance, inspections, adjustments, and top offs so it can continue to perform at its best and most efficient for years to come. Are you currently seeking out a used luxury vehicle like an Acura model? Drop by and see us at Boardwalk Acura. We're always happy to take the time to help Atlantic City drivers find the right used Acura model that they can rely on.