Tips for Financing a New Car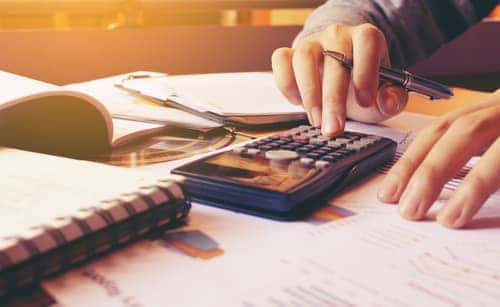 When drivers in the Egg Harbor, Atlantic City, and Vineland areas ask us for tips on financing a new car, we suggest following these simple steps:
Determine your budget
Decide if you want to buy or lease
Determine your loan terms
Work with your dealership's finance center
Check out this new car financing guide from Boardwalk Acura to learn more!
1.Determine Your Budget and Down Payment
Our first tip for financing a new car is to determine your budget so that you know what kind of monthly payment you're able to work with. The general guideline is that your car expenses should be no more than 20 percent of your monthly income. In addition to your car payment, keep in mind that this number should include the following:
Car insurance
Registration fees
Gas costs
Maintenance costs
Repair costs
It's also a good idea to decide how much you want to put toward a down payment. We recommend offering a down payment of at least 20 percent of the car's total value. Keep in mind that putting more down upfront often results in a lower monthly payment.
2.Decide If You Want to Buy or Lease
When you're shopping for a new car, you get to choose whether you're going to buy or lease your new ride. Both options have their benefits, and which one is best for you depends on your situation. Many drivers choose to buy simply because they want to own their car after they've paid off their loan.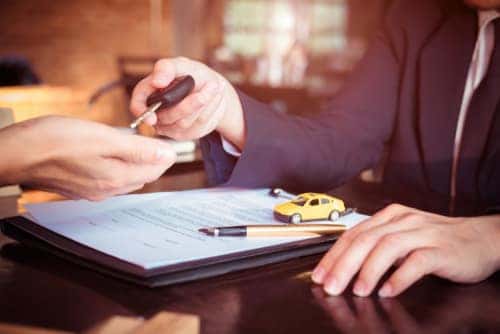 Leasing a car, however, tends to come with a lower monthly payment than you'd have if you bought the same car, meaning you'll have a bit more budgetary wiggle room to shop for a higher trim level or add a cool feature, like heated seats. Leasing also offers the convenience of easily swapping your car out for a new one every few years.
If you're not sure whether you should buy or lease, contact our finance center!
3.Decide on Your Loan Terms
Once you know your budget and whether you want to buy or lease, you can begin to determine your loan terms. We have a payment calculator here on our site to help with this: Simply plug in the price of the vehicle that caught your eye along with your expected down payment.
You can then choose between different loan terms spanning 12-84 months from the dropdown menu. When you hit the "calculate payments" button, you'll learn the monthly payment you can expect based on the provided information. Feel free to play around with this calculator to determine what loan term results in a monthly car payment you're happy with!
4.Work with Your Dealership's Finance Center
The best tip we can give for financing a new car is to work with your dealership's finance center. The finance center at your dealership is made up of a team of experienced auto finance advisors who can help you find the right options for you.
They've also built up a network of local lenders to whom they'll reach out on your behalf in order to help you secure a loan that suits your needs. Always feel free to ask them any questions about automotive financing!
More Tips for Financing a New Car
If you need any more tips on financing a new car, reach out to our team at Boardwalk Acura. We want our finance center to be a resource for you during your car-search journey in the Egg Harbor, Atlantic City, and Vineland areas.
We're always happy to answer whatever questions you may have, so contact us today!