Scrumptious Seafood Restaurants in Egg Harbor NJ
If you're eager to taste a smattering of seaside delicacies, visit these scrumptious seafood restaurants in Egg Harbor, NJ. Every eatery on this list features a wide array of deep sea delights, and their proximity to the coast means you'll always be sinking your teeth into a freshly caught fish.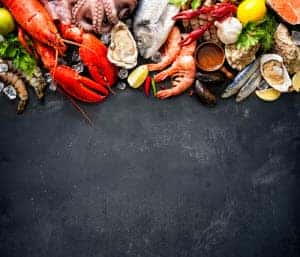 So, get to know these establishments by reading through this informative article!
Spadafora's Seafood
Locals and tourists alike continue flocking to Spadafora's Seafood because they treat every customer like family. Plus, their seafood is top-notch!
As the summer sun starts to swelter, you can relax and enjoy some tasty, innovative dishes, including the Grilled Mahi Tacos, or the Boom Boom Shrimp Tacos that have just the right amount of kick. Another house favorite is the delightful Grilled Ahi Tuna Sandwiches that are bursting with flavor.
To get an idea of what Spadafora's Seafood is all about, try following their active Facebook page!
Steve & Cookie's
You'll quickly fall in love with the charming ambiance and colorful menu at Steve & Cookie's Restaurant & Oyster Bar.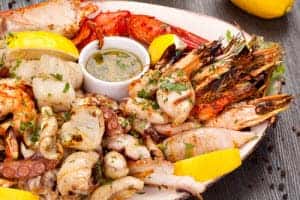 The seafood is a staple of this restaurant, with standout dishes like the Jumbo Lump Crab, the Steamed Littleneck Clams, and the Manhattan Clam Chowder. Another big draw is the lengthy wine list that is sure to have a couple options for every palate. A few favorites include the Sauvignon Blanc, Viogner, Reisling, Pinot Blanc, and Chardonnay.
Steve & Cookie's is a local gem that will provide you with a great meal and some hearty laughter. Find out more by following their Facebook page.
The Crab Trap
The bountiful seafood at The Crab Trap is a mixture of common, classic favorites and exotic, innovative dishes.
For example, the raw bar has some choice selections, including the Clams on the ½ Shell, Hog Island Oysters on the ½ Shell, and Jumbo Lump Crab Cocktail. You'll also get to pick from an array of fresh fish, such as the Flounder Fillet, the Blackened Tilapia, the Blackened Mahi Mahi, the Stuffed Flounder, and the Sesame Crusted Tuna Steak.
Located right on the shore, The Crab Trap is a beloved eatery that has been serving the local community for years. Follow their Facebook page to become part of the family!
Taste the Sea at These Seafood Spots in Egg Harbor NJ
With fresh fish arriving daily, it's easy to capitalize on the quality seafood at these renowned restaurants in Egg Harbor, NJ. Just stop in, sit down, and enjoy a meal from the deep blue sea!