Oil Changes near Me
At Boardwalk Acura, we're proud to be a source of quality vehicles for drivers in the Egg Harbor, Atlantic City, and Vineland areas. Whether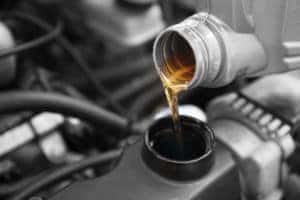 you're in the market for a sleek sedan, a fun crossover, or a spacious and stylish SUV, we're proud to be your destination. However, we're also here for drivers to help them with their automotive needs and services.
One of the most common forms of automotive maintenance is the oil change. While this service is absolutely necessary, some drivers don't know where to go to have this service performed on their vehicle. That's why Boardwalk Acura has this oil change near me page. It's our way of helping drivers in the surrounding areas learn about our dealership and services so they can call on us when it's time for an oil change.
What You'll Find in Our Oil Change near You Pages
Our oil change pages are designed to give drivers the details that they need to know about our dealership and the different services that we offer. Each of these pages focuses on a specific town, city, or community that's in the area. The pages will begin with a short introduction about the area, including its rich history, famous residents, or notable attractions. We then introduce our dealership and our oil change services that we offer to our drivers. We'll even inform you of the importance of regularly scheduled oil changes.
How These Oil Change near Me Pages Work
Drivers today tend to use search engines to not only start browsing for their next car, but also to find the right type of automotive service in their area. That's why these pages focus on a several areas that you may recognize. When drivers start searching online and they type "oil change near me" in their search engine they'll come across one of our oil change pages. They'll be able to read these pages and learn about our dealership and services, so they can decide if we're the right place for them to have their oil changed.
Are you ready to get started? Look for your town, city, or community on this page, click, and learn about our dealership and how we can help you with your oil change and automotive maintenance.
At Boardwalk Acura, we're always happy to help drivers from and beyond the Egg Harbor, Atlantic City, and Vineland areas with their automotive service and maintenance. Contacts us to schedule your next oil change.