Get a Taste of the Mediterranean in Margate NJ

Margate is filled with all kinds of restaurants serving a wide variety of cuisines—and one such place is Sofia Restaurant. It's here that you'll find classic Mediterranean fare in a beautiful atmosphere.
Learn all about it in this community spotlight. Then, stop by for a good meal as soon as you can!
All About Sofia Restaurant
This Greco-Mediterranean restaurant captures these unique places on Earth and incorporates them into your dining experience.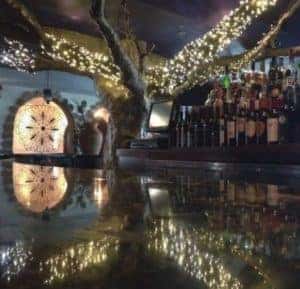 The smells and tastes of the food along with the overall ambiance reflect that of a European coastal villa. This is also the case with the restaurant itself, as you have a beautiful décor of mixed stone, rustic wood, and original iron work.
You have an intimate setting, as well. There are cozy niches, four inviting fireplaces, and a tree-canopied bar. Plus, with a beautifully landscaped veranda and spacious roof-top garden, you can enjoy a delicious meal while soaking in the sights and sunshine.
Private Dining & Special Events
The staff at Sofia Restaurant want to make sure you're having a world-class dining experience—whether that's for a weeknight dinner or a private event.
If you're opting for the latter, you can reserve one of their private rooms. They even offer a 61-inch plasma TV and state-of-the-art sound system—great for any special presentation.
You could also have them cater your next party off site. Choose from appetizers like Crudités or Mediterranean Dips. You can even get a carving station with Black Angus Prime Rib of Beef or Filet Mignon.
When you're not hosting a party, you can come to Sofia for one of their fun happenings. Whether it's for Happy Hour, Wine Down Your Thursdays, or Live Music Weekends, there's a good time to be had by all.
What's on the Menu?
If you decide to come for dinner, you'll get to indulge in traditional Mediterranean, Greek, and continental food. Here's just a small sample of their menu: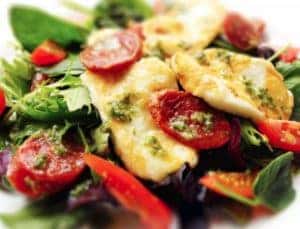 Mezethes (Appetizers)
Tzatziki Dip: Greek Yogurt and cucumbers seasoned with garlic, dill, and mint. Served with grilled pita.
Spanakopita: Spinach, leeks, and feta pie baked in phyllo, seasoned with fresh dill.
Lollipop Lamb Chops: Grilled with Mediterranean herbs and served with winter slaw.
Sofia Classics
Half Roasted Chicken on a Sword: With Mediterranean herbs and roasted potatoes.
Lamb Osso Bucco: Braised lamb shank with spinach orzo and lamb demi.
Baked Moussaka: Baked and layered eggplant, zucchini, potatoes, tomato, ground beef, and Kefalograviera béchamel.
Desserts
Galaktoboureko: Citrus custard wrapped in phyllo and drizzled with honey.
Tiramisu: Espresso-dipped cake filled with mascarpone cheese and topped with cocoa.
Almond Joy Tartufo: Almond gelato covered in dark chocolate.
Enjoy Classic Mediterranean Fare Today
As you can see, Sofia Restaurant is great to visit with any one at any time. So, don't wait. Make a reservation at this Margate, NJ, dining establishment today!