Formica Bros. Bakery: Serving Great Breads in AC Since 1919

There are many reasons why people love eating bread so much. It's great for sandwiches or on its own. You can eat it any time of the day. Plus, there's nothing better than the smell of warm, freshly baked bread.
That's a big reason why Formica Bros. Bakery in Atlantic City, NJ, is so popular. Every day, that smell is wafted through the place, making customers crave more.
In this local spotlight, we'll go over the history of this bakery and why it continues to be an AC staple after all these years.
Keeping It in the Family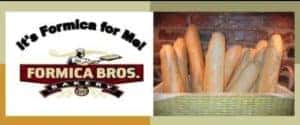 Formica Bros. has been family-owned and -operated since 1919. It was founded by Francesco Formica, who then passed on the business to his sons Mario, Frank, and Dominic in 1945.
Today, Mario's son Frank—a third generation owner operator—is in charge of the bakery. This Master Baker has over 36 years of experience producing hand-crafted breads.
Plus, everything is made the same way Francesco did nearly 100 years ago. The workers also bake continuously around the clock, seven days a week to ensure that only the freshest of products reach customers every day.
Providing Freshly Baked Goods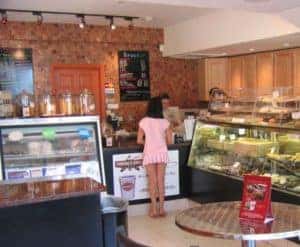 When it comes to baking bread, this bakery's single goal is to create a great product. Part of achieving that objective is continuously experimenting in the kitchen, bringing new creations to their ever-expanding wholesale and retail customers.
For the bread options, you'll find things like:
Semolina Baguette with Seeds
Cranberry Walnut Raisin Dinner Roll
Brioche Pullman Loaf
However, they do supply much more than just bread. From biscotti and cookies to cannoli and other sweets, you're sure to find something to make your taste buds happy!
How to Spend Your Time Here
The staff invites you to stop by and get one of their fresh bakery items and a cup of Seattle's Best coffee. You can either sit inside or eat outside on a nice day.
The café itself has Wi-Fi®, so you're able to get some work done while enjoying a nice treat. In addition, they have SiriusXM® Satellite Radio, so customers are welcome to sit back and relax while listening to some music.
Bite into Some Homemade Bread Today
Formica Bros. Bakery wants to share with you a piece of their family tradition. So, whether you live in Atlantic City, or are vacationing at the Jersey Shore, you'll want to stop by this establishment and get some delicious baked goods today!
Check out their Facebook page.