Avra Art Gallery: Beautiful Works at the Jersey Shore
If you're a big art lover, then you'll want to stop by Avra Art Gallery. What was once an Old City Philadelphia art gallery is now part of the beautiful seaside town of Margate, NJ.
In this local spotlight, we're covering Avra Art Gallery and all that it has to offer. Keep reading to learn about this impressive business, then be sure to stop by on your next visit to the Jersey Shore!
About Avra
At this art gallery, you'll find paintings and other artwork from both international and local artists. For the international market, Avra has partnerships with several galleries in Europe. It's through these connections that they bring art to collectors and fans who might otherwise have limited access to it.
A One-of-a-Kind Collection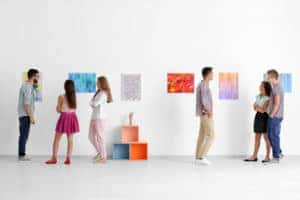 As we mentioned before, Avra is all about supporting artists, whether they live in the States or across the globe.
Here, you'll find collections from artists like:
Jorgo Igli
Lew Brennan
Anthony Rudisill
Mary Kolokytha
These artists create one-of-a-kind works of art in a variety of mediums. Plus, they showcase different subjects, be they people, landscapes, or simple objects around the home. No matter what your taste in art may be, you're sure to find something beautiful to marvel at in this gallery.
Auctions & Events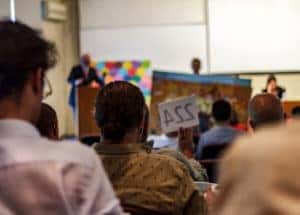 While Avra has an impressive display of art, they primarily focus on their secondary market of online auctions and broker private sales.
If you're interested in consigning or fine art estate planning, they'd be more than happy to help. Previous auctions included paintings from New York, Philadelphia, and New England. Plus, these pieces were from different centuries, from the 17th to the 20th and beyond.
At their auctions and other special events, you have a good chance of finding a rare piece of art. It's a great way to take home something special, even making it a focal point in your beach house.
Study Some Unique Artwork Today
Whether you want to buy some artwork or simply want to admire gorgeous pieces, this Jersey Shore art gallery is a great spot to visit next time you're in the area.
You can always get more information on the Avra Art Gallery Facebook page. Then, gather some friends or family members and stop by this local business today!