Italian Restaurants near Me in Egg Harbor NJ

They say Italian food is good for the soul. That's a statement we can get behind. Whether it's time for pranzo (lunch) or cena (dinner), you can't go wrong with a tasty pasta dish.
If you're not sure where to go in the area, read through our guide to Italian restaurants near Egg Harbor, NJ.
Restaurant with a Special Ambiance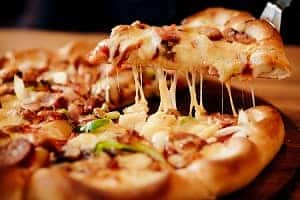 If you're looking for a great place to bring friends, family, or co-workers, then check out Assaggio. Here, the food is made with fresh ingredients, and the pasta is made in-house every day. Plus, they have almost 30 gluten-free items on the menu to cater to various dietary restrictions.
Sit at the bar and enjoy a cocktail, personal pizza, or full meal. There are many entrees to choose from, like the Potato Gnocchi that's tossed in an arugula pesto cream sauce. There's also Striped Bass, which is seared with a lemon caper brown butter sauce.
For more dinner ideas, check out Assaggio on Facebook.
Inspired by Tuscany
For an intimate fine-dining experience, visit Buona Vita Restaurant. Here, they prepare classic Italian food using only top-shelf ingredients. Not only do they want the food to remind you of Tuscany, but they want the environment to, as well. They accomplish this with beautiful high ceilings and décor that takes you a cozy Southern Italian villa.
Here, you'll enjoy appetizers like Brusccheta di Pomodoro. Homemade focaccia bread is topped with heirloom chopped tomatoes, shallots, capers, and extra virgin olive oil. For the main course, try the Penne alla Scampi. Penne pasta is sautéed with shrimp and baby spinach in a brandy cream sauce.
Learn more on the Buona Vita Restaurant Facebook page.
Enjoy Italian Seven Days a Week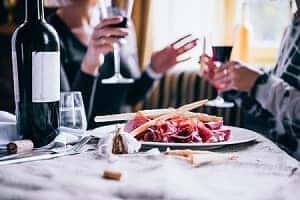 For great Italian food any day of the week, check out La Cucina Ristorante. You'll find authentic Italian food here, in generous portions. It's made in-house using fresh ingredients. The restaurant is also BYOB, so bring your favorite bottle of red or white to enjoy with your meal.
For a good pasta dish, there's Rigatoni Bolognese. The pasta is cooked in a beef ragu and topped with shaved parmigiano and a tomato basil sauce. Another dinner option is Brasato di Barolo. This dish consists of braised short ribs, soft polenta, and a Barolo reduction.
Discover more menu options on the La Cucina Ristorante Facebook page.
Get Your Fill of Italian Food Tonight
If you're craving Italian just like how your mom made, then make a reservation at any of the above restaurants today!