---
How often should you replace your tires? This varies based on the tire itself and your individual driving habits around Egg Harbor, Atlantic City, and Vineland, NJ. In order to know when to replace them, you'll want to consistently measure the tread of your tires.
Do you find yourself wondering how you can check tire tread depth? Our team at Boardwalk Acura can teach you a quick and easy way to tackle this task! We can also tell you more about your tires, so you're more prepared for your next tire replacement.
---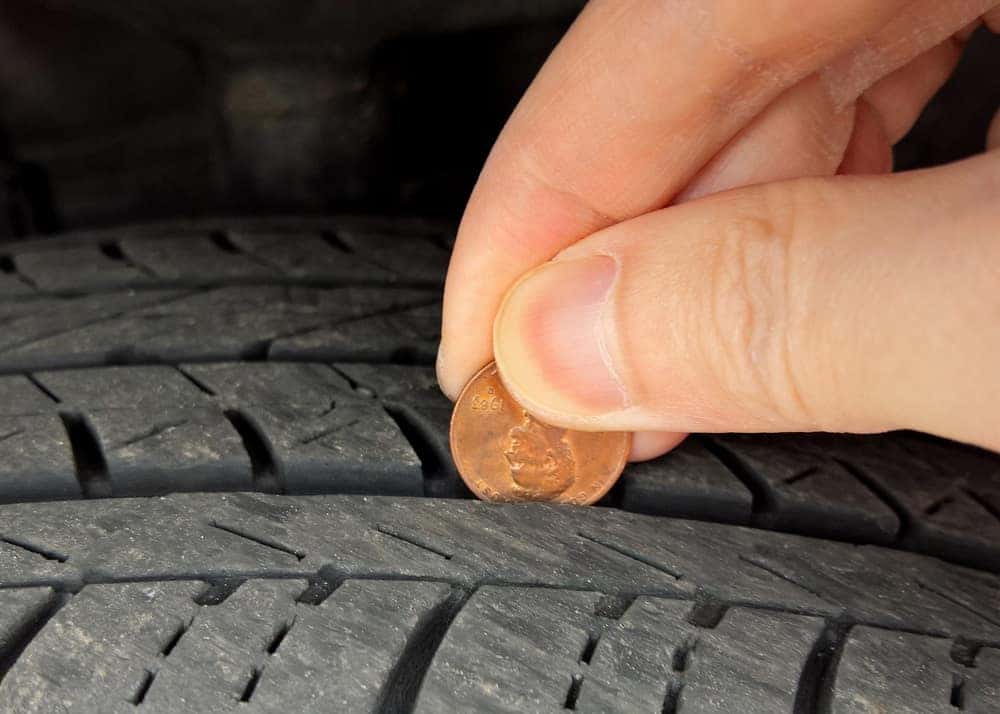 Checking Your Tire Tread Depth
To check your tire tread depth, you won't need any fancy equipment or measuring tools. Just grab a penny and you're ready to test your tire tread.
You'll want to take the penny and place it in one of the grooves of your tire. Make sure the head side is facing you and that you are pointing Lincoln's head down into the tread. Then, you'll want to gauge how much of his head you can visually see when the penny is placed into the tread.
If part of his head is covered by the tire, then you still have enough tread to drive safely. If you can see his entire head, that means your tread has worn past a safe range, and you'll want to have your tires replaced as soon as possible.
---
How Much Tread Should My Tires Have?
Knowing the answer to this question is just as important as knowing how to check the tread depth.
When measuring the depth of a tire's tread, it's represented in 32nds of an inch. When you get new tires, they usually come with a tread of 10/32 of an inch or 11/32 of an inch. When you test each of your tire's tread, you'll want to see how much of that has worn down.
Once the tread reaches 2/32 of an inch, it is time to stop by our Acura Service Center for a replacement.
---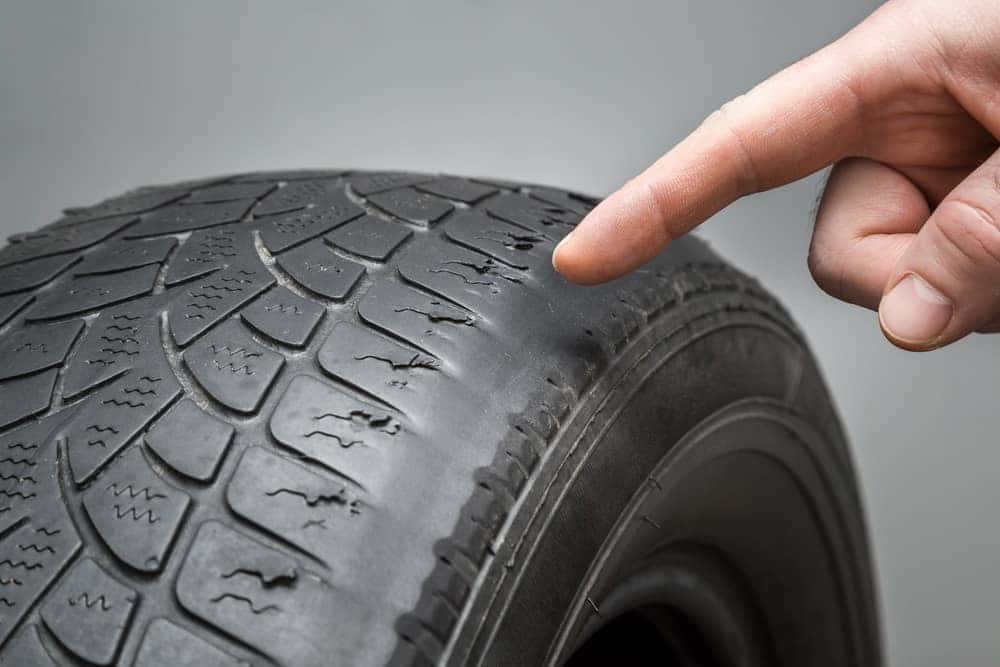 Why Should I Check My Tire Tread?
The tires on your Acura are the only part of your vehicle that is constantly in contact with the road. Therefore, you need an appropriate amount of tread on your tires, so you can drive safely and have the best possible performance. You'll have more traction in all weather conditions, and better stability around tight curves and up steep inclines.
However, this constant connection with the road causes friction, which will eventually wear down your tires. Worn-out tires reduce your traction and can also cause unwanted stress on other components of your vehicle.
When your tires become heavily worn, it's time to replace them, and knowing how to measure the tread of your tires will help you maintain a high level of stability and safety while driving. You'll also be more informed, so when the time comes to make a change, you'll be ready.
---
How Long Do Tires Last?
Typically, tires last for about 60,000 miles. This number may change based on your driving habits, making it even more important to check the tread depth at regular intervals. Some tires may only last for 30,000 miles, while others may make it all the way to 80,000 miles.
Calculating how many years the tires will last on your Acura is as simple as figuring out how many miles you drive in a year. The average American drives about 14,000 miles a year. In that case, a quality set of tires will last for about four or five years.
Your tires may also be equipped with tread wear indicators. They run horizontally along your tire treads, and they're just another quick and easy way to check your tread depth. When your treads wear down enough to be flush with the indicators, it's time to schedule a tire replacement.
---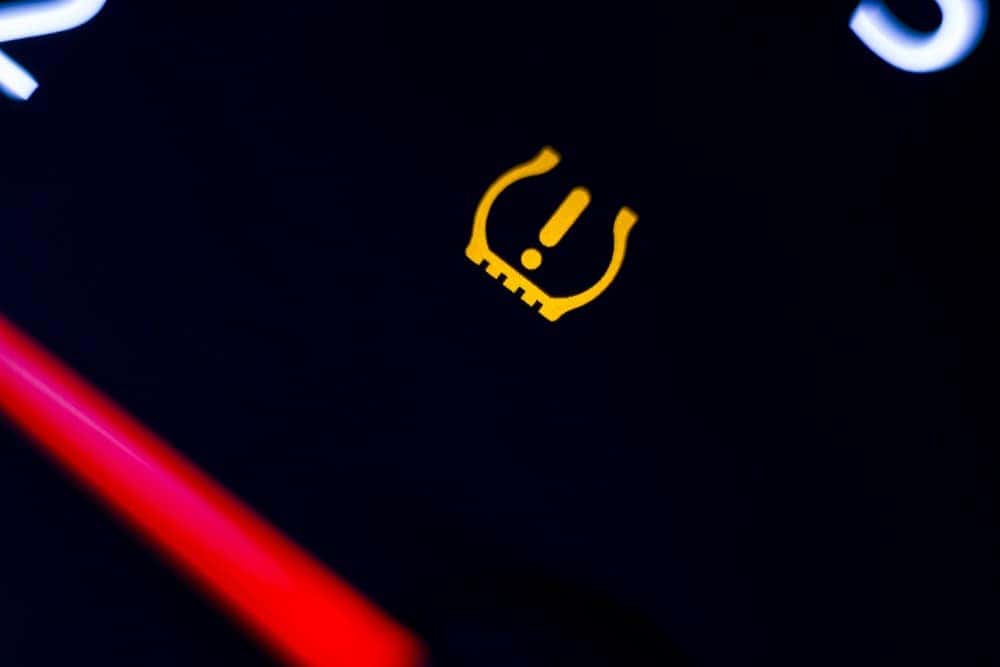 Other Warning Signs
Tire tread depth is not the only warning sign of failing tires, so you'll need to keep your eyes peeled for a few other telltale signs. First, you'll want to look for bulges and blisters. They signal potential weak spots in the tire and could lead to a flat.
There's also the tire pressure warning light. It may illuminate once in a while, as a reminder to keep your tires properly inflated, but if it's bugging you every couple of weeks or every few days, it may mean you have a slow leak. The team at our service center will get it patched up or replace it if necessary.
You'll also need to look out for cracks in the sidewall. This usually happens to tires that are particularly old because of something known as dry rot. Getting a replacement at least every six years will usually keep you from seeing this issue.
---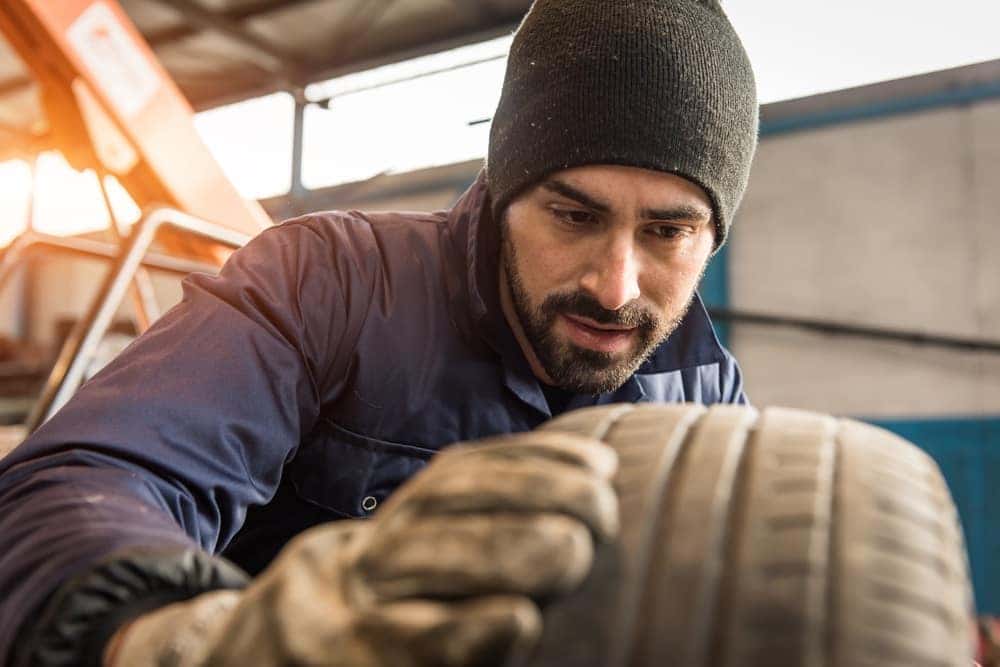 Tire Services
Our team of technicians can perform several services that will help maximize the lifespan of your tires. One of them is tire rotation. They will swap the tires in the front of your Acura with the ones from the back. This will help promote even tread wear.
We can also tackle wheel alignment. This tire service will not only promote even tread wear, but also give you a smooth driving experience. If your vehicle seems to be drifting to one side while you drive, this is a telltale sign that it's time for a wheel alignment, so schedule a service appointment.
If you're ready to get a fresh set of tires, check out our rotating list of service specials. They'll help streamline the service experience and may add even more value to your new treads.
---
Getting Your Tires Replaced
Now that you know how to check tire tread depth, you'll want to frequently perform this inspection to stay up to date on the condition of your tires. If it's time to have your tires replaced in Egg Harbor, Atlantic City, or Vineland, New Jersey, schedule service with us at Boardwalk Acura.
Schedule a service appointment online, and we'll get you back on the road in no time!
---