How to Change Brake Pads
Keeping your brake pads up to date on maintenance is an important part of maintaining your brake system. At Boardwalk Acura, we want to show drivers in the Egg Harbor, Atlantic City, and Vineland areas how to replace their brake pads at home.
Read ahead to learn more about how to know when it's time to replace your brake pads and what you can do to install a fresh, new pair of pads at home!
Replacing Your Brake Pads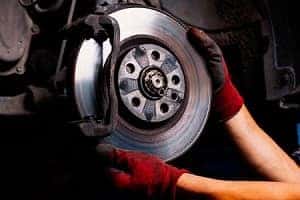 The process for changing brake pads is fairly simple and should only take a few hours to complete. Just follow the steps below, and you'll have new brake pads on your car in no time:
Depress your brake pedal several times to release any pressure within the calipers.
Raise your vehicle on a jack and then remove the wheels.
Inspect your brake system and see if you notice any signs of leaking brake fluid from the calipers. If so, you'll want to speak to an automotive professional.
Next, you'll want to remove the caliper fasteners and the caliper itself. Take note of where these parts are and use the brakes on the other side of the vehicle as reference.
When your caliper is off, remove the pads and install new retaining clips onto the new pads. Make sure to apply any necessary insulation onto the pads before installing them onto the rotors, as this will prevent squeaking.
Last, assemble your brake system again, then repeat the process with the brakes on the other wheel.
When to Replace Your Brake Pads
You should replace your brake pads at least every 50,000 miles or so. However, depending on your driving style, you may need to replace them sooner. A good gauge of whether or not your brake pads are still good is if there's a loud squealing coming from the brakes.
Your brake pads are equipped with what's called a wear indicator. This is a small metal tab along the brake pad that rubs against the rotor when your pad's friction material is thin, producing a squealing sound. If you hear this, it means that your brake pads are due for a replacement.
It's also good to feel for changes in your brake performance. Thin brake pads mean shorter stopping distances, which you definitely want to avoid. If your brakes seem to be taking longer to stop, take your car in for service to make sure your brake system is in good shape.
Schedule Your Brake Service with Us
If your brakes are squealing or if you think your brake pads need a replacement, our team is happy to drivers get great brake service in a convenient location at our service center.
At Boardwalk Acura, we want to show drivers in the Egg Harbor, Atlantic City, and Vineland areas what they can do to keep their brakes working in top shape. However, when you need to have your brake pads replaced, schedule a service appointment with us online or over the phone today!