Drivers all throughout Egg Harbor, Atlantic City, and Vineland know that the oil change is one of the most common and frequent forms of automotive service. However, did you know that it's actually one of the most important ones too? At Boardwalk Acura, we're here to help drivers learn more about oil and the benefits of keeping up with the recommended oil change intervals. However, drivers frequently ask themselves "how often should I change my oil?"
We're here to give you some pointers on knowing the right time to schedule an oil change.
How Often Should You Change Your Oil?
Oil change intervals vary between different makes and models, but also with the type of oil that your vehicle requires. Conventional oil is used with older vehicles and it only really lasts up to 5,000 miles before needing a replacement. Synthetic oil, on the other hand, features more additives, which makes it stronger and resistant to breaking down easily. If your vehicle requires synthetic oil, you're looking at an oil change interval about every 7,000 to 10,000 miles.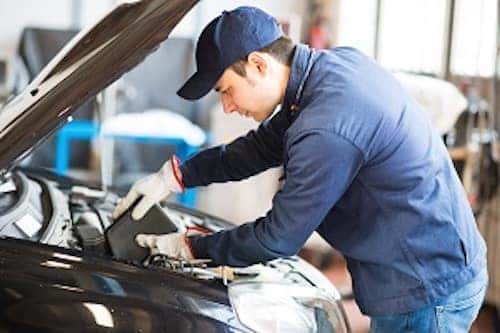 image here
What Does Oil Actually Do for My Car?
In its most basic form, oil acts as a lubricant for the moving metal components that make up your engine. These parts are constantly grinding against each other, which can lead to friction, which in-turn generates heat. The last thing you want is your engine overheating.
Oil helps these parts move without causing too much friction. While keeping these parts cool, oil also helps by cleaning them. As it flows through, it picks up the dirt particles and debris to help keep your components as clean as possible. The excessive amounts of dirt and debris eventually make the oil less effective at its main function, which is why it needs to be replaced.
How Can I Tell That It's Time for an Oil Change?
The best and most recommended sign that you need an oil change is regularly checking your odometer to see where you are with your mileage. You should take note of the mileage each time you have your oil changed so you can keep up with the timely replacements. However, if you lost track of the oil change mileage interval, and you pass the point of the recommended mileage, your vehicle will begin showing signs that you'll want to schedule an oil change in the near future.
Be sure to look out for the following warning signs that you need an oil change:
Knocking Sounds & Louder Engine Performance
The Oil Looks Dark and Gritty on the Dipstick
You Oil Change Maintenance Minder Code Appears
You Can Smell Oil Inside the Cabin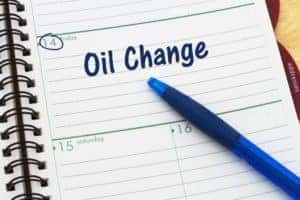 Scheduling Your Oil Change
By reading this guide, you're well aware of the important role oil plays in your car and how keeping up with the changes are crucial to your vehicle's health and performance. If you've kept a close eye on your odometer, or you've noticed some of the signs listed above, you'll know when to schedule an oil change.
Drivers in Egg Harbor, Atlantic City, and Vineland can always schedule their oil change with us at Boardwalk Acura.