Find Your Zen at Golden Buddha Yoga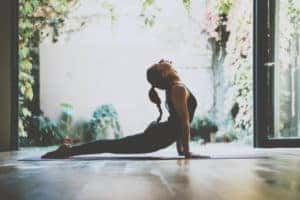 Yoga is a Hindu spiritual discipline that emphasizes breath control and specific body postures. This practice offers a ton of benefits, such as cardio health and improved vitality.
Whether you're a beginner or expert yogi, everyone can profit from taking a yoga class or two. You can do just that at Golden Buddha Yoga, a studio found at the Jersey Shore.
Keep reading to learn all about their services. Then, reach out to sign up for one of the many classes they offer.
The Yoga Studio's Origins
Cailin Callahan has had a passion for yoga for a long time. She began by offering private yoga sessions once a week inside her friend's Ocean City home. Then, in 2015, she decided to open Golden Buddha Yoga to have her own brick and mortar studio.
It's here that she provides a sacred space for people to "learn, grow, and connect throughout the year." During the winter months, Caitlin is traveling and teaching in various countries, including Mexico, Morocco, and Italy. However, she always returns home in the summer to continue teaching in the area that started it all.
Treat Your Mind & Body
Even when Cailin is not at the studio, you'll receive training from top-quality instructors who have years of experience. Plus, every class is designed to accommodate individuals of all levels. Variations are provided so that you can easily accommodate how your body is feeling as you go through the movements.
Here are just some of the many classes you could take at Golden Buddha:
Vinyasa: An introduction to the vinyasa style, where you mindfully move your body at the pace of a breath. Overall, you'll move at a slow and steady pace to get acclimated to the flow.
Hatha: This practice aims to "achieve balance between body and mind." You'll go through slow-paced stretching, along with simple breathing exercises and seated meditation.
Meditative Posture Flow: This class is suitable for individuals who have previous yoga experience. Postures are held a little longer to greater strengthen your mind and body.
Treat Your Soul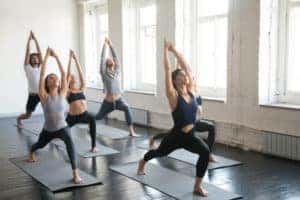 Once your yoga class is completed, you'll want to treat yourself to a drink or small bite to eat.
Stop by the Buddha Bar Café, where you'll have plenty of delicious drinks to choose from that are also very healthy for you. This includes their Moon Milks, which are created with house-made coconut milk and designed to support your health and nervous system. Some flavors to choose from include:
Black Moon Milk: activated charcoal, vanilla, MCT, honey (detoxifying)
Golden Milk: turmeric, vanilla, MCT, honey (anti-inflammatory, immune system support)
Cardamom Rose Moon Milk: cardamom, rose attar, cinnamon, MCT, honey (skin damage, antibacterial)
You can then select from their seasonal small bites, which could include Mushroom + Pesto Sourdough or Hummus + Sprout Sourdough.
Achieve Full Enlightenment Today
At Golden Buddha Yoga, you'll discover what it means to reach full Ananda, or "bliss." To get started, stop by or contact them to sign up for a class today!