Experience Top-Quality Dining in Margate NJ

When you're craving a good meal at the Jersey Shore, Johnny's Café may be a place to consider. Not only are the freshest ingredients used, but great attention to detail goes into the menu and overall environment of the place.
We'll tell you all about this Margate restaurant in our community spotlight. Keep reading to discover the kind of dining occurrence you're sure to have here.
Like on Facebook | Follow on Instagram
---
Johnny's History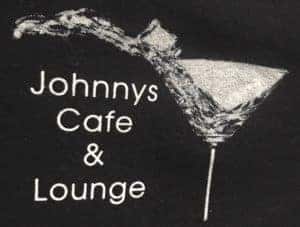 Johnny's Café actually started as just an ice cream shop. In 2005, John Liccio opened Cookies & Cream, where it quickly gained popularity among locals and visitors alike.
With the parlor's success, Liccio decided to expand the property and serve breakfast, lunch, and dinner. That's when the café was born.
The restaurant provides an elegant yet comfortable atmosphere that can appeal to people of all ages. Plus, they accommodate all types of events, whether you're wanting to host a big party or have an intimate date night.
Furthermore, they've received many awards since inception. This includes "Best of the Shore" for both Breakfast and Night Life. Overall, they provide a good time for all who walk through the door.
---
Fun Available All Year Round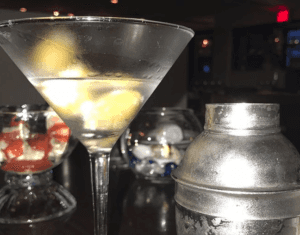 As we mentioned before, Johnny's is well-known for its vibrant nightlife scene. Throughout the year, they host live entertainment from all types of different bands.
Happy hour is held every night of the week from 4:00 p.m. to 6:30 p.m., with a special martini list and half-priced appetizers. There are even special dinner events that occur during the year, which you'll want to check out if you ever get the chance.
You may then decide to hold a private event here. The restaurant would be more than happy to hold your next birthday party, rehearsal dinner, or wedding/baby shower. Just contact them to make the arrangements, and they'll provide the right setting and food just for you!
Sampling of the Menu
Whether you'd like to dine at Johnny's for breakfast, lunch, or dinner, you'll have plenty of tasty options to choose from. Here's just a small sample!
Breakfast
The Italian Omelet: Italian sausage, provolone, peppers, and onions.
Smoked Salmon Platter: tomatoes, red onion, cucumber, capers, cream cheese, and a toasted bagel.
Snap, Krackle & Pop (signature dish): Texas toast dipped in cinnamon sugar and Rice Krispies.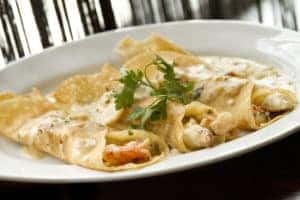 Lunch
The Nina: spring mix piled high with sliced granny smith apples, walnuts, red onions, and crumbled gorgonzola cheese with homemade raspberry vinaigrette.
Pop-Pop's Lunch: open-faced, sweet Italian sausage with roasted peppers, grilled onions, and scrambled eggs.
Spicy Ahi Tuna Steak Sandwich: blackened tuna seared (rare) with tomato, lettuce, and wasabi mayo.
Dinner
Chicken Florentine: sautéed spinach, provolone, and lump crab served in a white wine butter sauce.
Signature Johnny: medallions of veal, topped with jumbo lump crab, mushrooms, and tomatoes in a white wine garlic sauce.
9 oz. Filet Mignon: center cut topped with a beef demi-glace, served with garlic mashed potatoes and vegetable of the day.
Dine at This Jersey Shore Staple Today
Now that you know what Johnny's Café has to offer, it's time to visit this Jersey Shore staple for yourself.
Don't wait. Grab a friend, relative, or loved one and stop by the restaurant today!