Celina's Mulberry Market & Grille Café: Tasty Meals Every Day

If you're looking for a quality meal off the Garden State Parkway, Celina's Mulberry Market & Grille Café is the place to go.
This clean, spacious, and welcoming restaurant is popular amongst locals and visitors alike. We'll tell you why in this community spotlight.
Read through our guide to this Galloway, NJ, establishment. Then, be sure to visit when you've got a hankering for some breakfast, lunch, or dinner.
Chef Leo Sanchez's Philosophy
Leo Sanchez is the executive chef at Celina's Mulberry Market & Grille Café. Growing up in a small town in Mexico, Leo was used to his mom's meals where everything was cooked from scratch with only the freshest ingredients.
From a very young age, Leo learned the importance of quality food and how it correlates to a healthy lifestyle.
Therefore, when he became head chef of Celina's, he instilled that philosophy into this Galloway restaurant. That's why you'll find healthy and nutritious food that reflects the down-to-earth lifestyle he's accustomed to.
Fresh Food, Any Time of the Day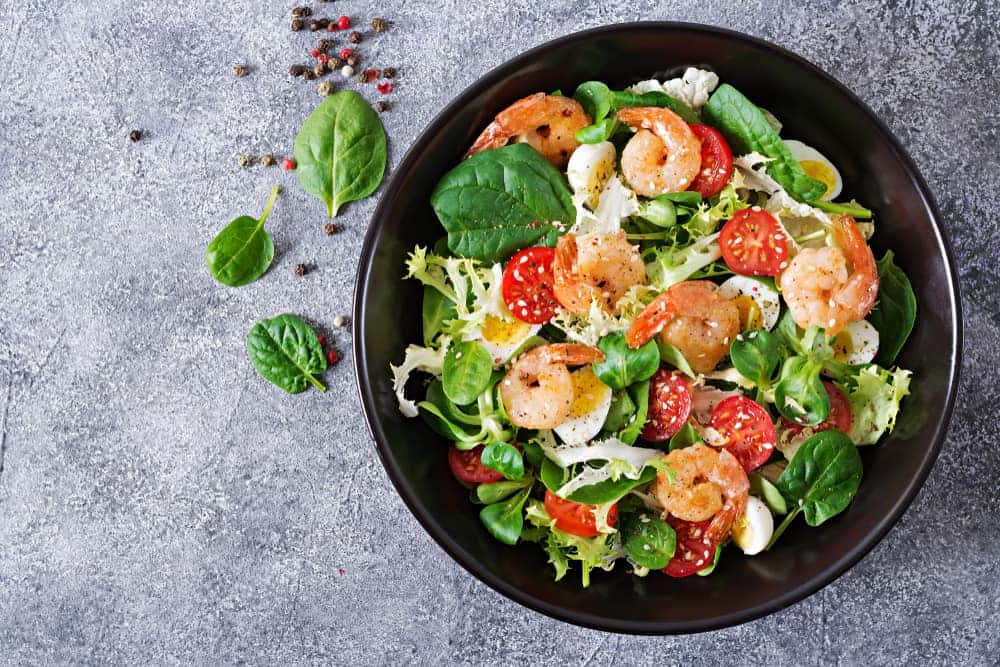 Every meal here is made from scratch, like chef Leo's mother taught him. Fresh veggies and herbs are used, and lots of peppers and spices feature prominently in his dishes. Nothing is too spicy, though; instead, the natural flavors of the food are used to dominate the meal for a tasty and unique meal.
Not sure what to get on your first, second, or third visit here? Keep reading to get just a taste of what this restaurant has to offer.
Breakfast
Breakfast Club: Two eggs over bacon, lettuce, tomato, and roasted red pepper mayo on your choice of toasted bread.
Southwest Omelette: Black beans, salsa, cheddar jack cheese, and tomatoes, topped with avocado.
Sweet Potato: A Celina's favorite, it's made from a one-of-a-kind, yummy sweet potato batter. You can also top with warm apples or fruit compote for an extra special treat.
Lunch
Caribbean Shrimp Salad: Four large grilled shrimp served on a bed of mixed greens with sliced mango, toasted coconut, avocado, and a side of key lime vinaigrette.
Turkey and Grilled Apple Wrap: Turkey breast, Swiss cheese, grilled Granny Smith apples, lettuce, and honey mustard.
Celina's Chicken Cheese Steak: Chicken cheese steak, topped with freshly grilled roasted red peppers and provolone cheese.
Dinner
Chicken with Sun-Dried Cranberries: Sautéed chicken breast with shitake mushrooms, shallots, and sun-dried cranberries, with a Marsala wine sauce. The dish is then served with mashed potatoes and a fresh sautéed vegetable medley.
Tropical Salmon: An 8-ounce salmon fillet is topped with fresh pineapple chutney and served with coconut jasmine rice and a fresh sautéed vegetable medley.
Celina's Pasta Primavera: Sautéed baby spinach and fresh diced tomatoes are tossed with fresh mozzarella cheese, served over linguine, and topped with tofu or chicken.
Stop by This Galloway NJ Restaurant Today
If your mouth hasn't started watering yet, we're sure it will after seeing photos on Celina's Mulberry Market & Grille Café Facebook page.
Then, be sure to visit for breakfast, lunch, or dinner for a fresh, homecooked meal—just like how (Leo's) mom makes it.