Get Real Estate Help with These Agencies near Egg Harbor NJ

The Egg Harbor area gets more and more residential and commercial properties put on the market every year. If you're thinking of doing the same, then you'll need a real estate expert to help you out.
The following real estate agents near Egg Harbor, NJ, can offer a great deal of assistance with selling or buying property. To see how, just keep reading!
Atlantic Realty Management: Assisting Before, During, & After a Transaction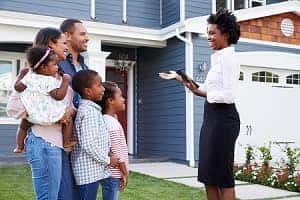 Atlantic Realty Management provides open and honest one-on-one service. With this kind of customer service, you can rest assured that all your real estate needs will be met.
If you're looking to buy a home, they'll find properties that meet all your criteria. Plus, they'll guide you through every step of the buying process. If you're thinking of selling your house, they'll come up with a detailed plan that shows exactly how they'll get it done.
They offer property management services, as well. When you want to rent your property, they'll advertise it everywhere, including in local publications and on their website. Additionally, they'll screen every interested tenant to find the best one for you.
Dwell Real Estate: Using Advanced Strategies to Help You Buy or Sell a Home
Dwell Real Estate employs staff members who have the skills and know-how to help you successfully buy or sell a house. If you're serious about achieving your real estate goals, then they're serious about getting the job done.
They understand the real estate marketplace and are always striving to be ahead of the curve. They also focus on authentic communication, as well as being honest and forthcoming with all their clients.
You can browse their homes for sale to see what's currently on the market. When you see something you like, reach out to one of the real estate agents to get more information and tour the house. With their help, you'll be moving into your dream home in no time.
Resort LTD Inc.: Serving South Jersey Since 1979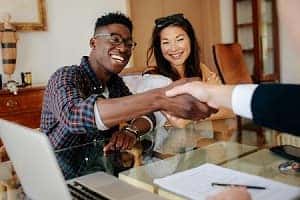 Resort LTD Inc. is a full-service real estate brokerage firm that helps South Jersey residents buy, sell, or manage real estate. They've been around since 1979, so they have the experience necessary to help fulfill whatever real estate need you may have.
Still, they also know how to evolve, using modern resources to help you find your ideal home or put your current one on the market.
They assist with rental property management, too. They'll manage apartments, condos, or single-family homes for absentee owners or investors. They'll also choose appropriate tenants, electronically collect rent, and help solve disputes. With these services, you'll know that the property and tenants will be well cared for.
Buy or Sell Real Estate near Egg Harbor NJ
If you're thinking of buying or selling a property near Egg Harbor, NJ, these real estate agencies can help. Don't wait. Contact one of them today to get started!