Visit the Best Pilates Studios near Egg Harbor Township NJ

Pilates was developed in the 1920s and focuses on core stability and breathing to get in shape. It's a popular form of exercise that's offered in studios across the country. However, if you live near Egg Harbor Township, you want to make sure you're taking only premier classes.
That's why you'll want to look into the following best Pilates studios near Egg Harbor Township, NJ. Keep reading to see what they each have to offer.
Body Benefits Pilates Studio: Exercise in a Positive & Calm Atmosphere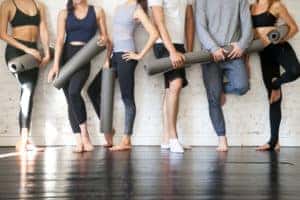 If you're looking for a calm and pleasant place to exercise, then look no further than the Body Benefits Pilates Studio.
Here, certified instructors will teach you the art of Pilates. What's even better, they'll provide personalized instruction tailored to your body's needs. No matter how old you are or what kind of shape you're in, they'll work with you to get you feeling great in no time.
They offer different types of sessions, including Private, Duet, and Tower. Private is, of course, a one-on-one session. Duet is when you have two students to one instructor, and Tower is three students to one instructor. If you'd like, you can then take Springboard classes, which use spring resistance to strengthen and tone the entire body.
Learn more on the Body Benefits Pilates Studio Facebook page.
Breathe Studio: Offering a Life-Changing Experience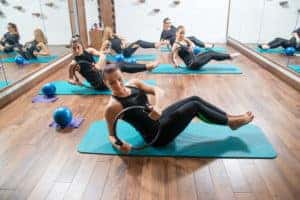 Owner of Breathe Studio, Leah Schwartz, believes that Pilates can be life-changing. She motivates each client to always grow and be better than they were yesterday. Plus, she wants to help everyone achieve their goals while also enjoying every moment along the way.
You'll find private, semi-private, and group sessions here—all depending on your preference. Instructors will use equipment like mats, stretch bands, and weights to tone, tighten, and lift. Comprehensive workshops are offered, as well, for more advanced teaching for students and aspiring instructors alike.
You can get more details about classes on the Breathe Studio Facebook page.
Yoga Zone: Restoring Both Mind & Body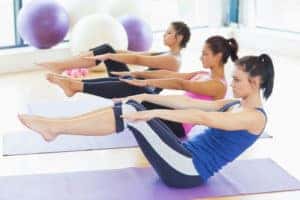 At Yoga Zone, you'll "restore the body, challenge the mind, [and] embrace the soul." It's where you'll challenge yourself to get toned, revitalized, and moving with ease.
When it comes to Pilates classes, they have private and semi-private ones, such as the following…
Reformer Pilates: Strengthens the muscles that you can and can't see. It uses a Reformer Machine to improve your posture, balance, and core strength.
Jumpboard Pilates: Integrates the Reformer exercises with a jumpboard attachment. The result is an intense cardio session that'll elevate your heart for weight loss and muscle building.
Mat Pilates with Props: This class is sure to give you a full-body transformation to become stronger, slimmer, and svelte.
For more information, check out Yoga Zone on Facebook.
Become a Pilates Pro near Egg Harbor Township NJ
If you're wanting to learn Pilates, then contact any of the above Pilates studios near Egg Harbor Township, NJ. You'll get in great shape and become a pro in no time.