Learn Self-Defense through Martial Arts Classes near Egg Harbor NJ
Martial arts are techniques taught as a form of self-defense. Rather than merely fighting, these specified movements are meant to help protect yourself, which leads to boosting your confidence and self-esteem.
If you're interested in learning this art form, then continue reading to discover the best martial arts classes near Egg Harbor, NJ…
AmeriKick Martial Arts: Focusing on Character Development
AmeriKick Martial Arts focuses on self-defense, physical fitness, and character development instead of fighting. This way, you'll increase focus, concentration, and discipline, along with gaining self-confidence.
Martial arts are all about respecting and supporting each other, and they encourage you to do that here. Plus, the instructors will do more than just teach you martial arts. They'll also teach attitude-shaping exercises that'll aim to bring out the best in every student.
Check out AmeriKick Martial Arts on Facebook for photos and videos of various classes.
Smiling Dragon Kung Fu: Where Every Movement Has a Purpose
Smiling Dragon Kung Fu was founded by Sifu David Shaman. This modern-day master was taught by Master Dr. John Crescione. And he trained directly under Grandmaster William Cheung, who was very good friends with Bruce Lee.
With those kinds of credentials, you can rest assured that you're learning from the best of the best. At this martial arts school, you'll receive Kung Fu training in a safe and positive environment. Plus, the classes here aren't really about fighting. Instead, they're to help increase self-improvement and become a stronger, healthier, and happier you.
For more information, visit Smiling Dragon Kung Fu on Facebook.
World Cup Karate & Fitness: Increasing Your Knowledge of Martial Arts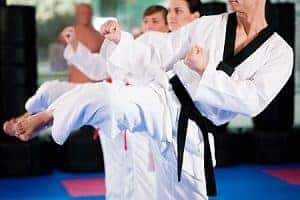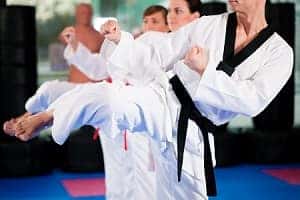 At World Cup Karate & Fitness, their goal is for students to bring the best out of themselves and others. They do this through the various programs they offer for children, teenagers, and adults.
Here, you'll receive competition-style training. And throughout your journey, your "knowledge and techniques will increase, enhance, and sharpen." Plus, you'll gain the skills you need to excel in various martial arts competitions.
There are a variety of martial arts that you can learn, such as Tae Kwon Do and Tang Soo Do. There's also a Speed, Agility & Quickness class that'll help you become more balanced and focused in your body movements.
Learn more on the World Cup Karate & Fitness Facebook page.
Enroll in a Martial Arts Class near Egg Harbor NJ Today
If you want to become a more focused and confident person, then martial arts may be right for you. So, don't wait. Sign up for a martial arts class near Egg Harbor, NJ, today!