The Best Fall Activities to Do in Egg Harbor Township NJ
Fall is a great season to get outside and enjoy the weather before it turns too cold. It's a great transition between summer and winter, but there's still plenty of activities to do before the snow arrives. Egg Harbor Township is beautiful during the fall due to the cooling weather, the changing leaves, and the proximity to the beach. So here's some of the best of fall activities in Egg Harbor Township for you to do to enjoy yourself during the fall.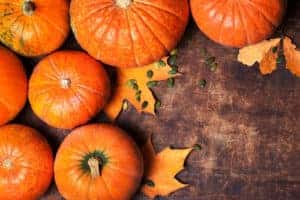 Get Lost in a Corn Maze
Corn mazes are a really fun way to enjoy yourself outdoors in the fall. It's your chance to see if you've got what it takes to get through the maze without getting lost. Luckily, Muzzarelli Farms has one of the best corn mazes in the area. You and your family can head out and enjoy the sights and sounds as you make your way through the maze. Muzzarelli Farms also has other fall activities like hay bowling, pumpkin tic tac toe, and pumpkin decoration contests. The fun that you can have at Muzzarelli Farms will amaze you.
Go Collect Some Pumpkins and Apples
One of the greatest aspects of fall is that it's when farmers gather their harvest. But you don't have to be a farmer to go apple or pumpkin picking at Duffield's Farm Market. Throughout the late summer and into fall, you can head out to the orchard and pick some fresh pumpkins and delicious apples. You can also hitch a hayride out to the pumpkin patch and start collecting them to take home and carve or decorate. Pumpkin picking takes place on weekday afternoons from 12:00 pm – 5:00 pm and Saturdays from 10:00 am – 5:30 pm. Come out for bushels of fun at Duffield's Farm!
Pick Your Own Fruit
When fall arrives, it provides you with many opportunities to head out to farms and enjoy yourself. However, at Fruitwood Orchards Honey, you can pick your own fruit! This 110 acre farm features numerous orchards of apples, peaches, nectarines, pears, and of course, cherries. A few years ago, the team at Fruitwood Orchards Honey added strawberries, watermelon, cantaloupe, and even wine grapes to their orchards, so it's your perfect destination to get some of the freshest fruit around.
You've just read our list of the best of fall activities that you can do to enjoy the season in Egg Harbor Township.