See What's Cooking at Ventnor No. 7311

Dessert. A delectably delicious snack that's been satisfying sweet tooth's for centuries.
Whether you prefer a slice of cake, scoop of ice cream, or the fruit filling of pie, there's no denying the enjoyment of a sweet treat to brighten up your day. Everyone has their favorite bakery, and we believe Ventnor No. 7311 just might become one of them.
In today's community spotlight, we'll be highlighting this New Jersey establishment, so keep reading to discover more!
Meet Cookie Till and Kim Richmond
Cookie Till–the owner of a successful Margate restaurant—and baker Kim Richmond first met over 20 years ago. Their mutual love for baking quickly forged a strong friendship, both with the dream of opening their very own bakery.
The pair began plans to turn their passion into a profitable business, opening the doors to Ventnor No. 7311 in the spring of 2015.
This delicious destination has been serving up handmade treats and specialty drinks to both beachgoers and businesspeople alike ever since.
Mouth-Watering Menu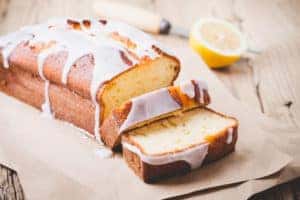 Each item on their menu is baked on-site, with several gluten-free, paleo, and vegan options to choose from. Their menu changes daily, focusing on different seasonal and local ingredients.
Here's a sneak peek at all their mouth-watering treats:
Nutella Coconut Scone
10" Old Fashioned Pound Cake
Peanut Butter Pie
Strawberry Shortcake
Classic Chocolate Chip Cookies
Keep in mind, some larger items require several days' notice, so it's best to call in advance when planning for a special occasion or party.
Speaking of special occasions, Ventnor No. 7311 also specializes in creating gorgeous custom cakes, perfect for birthdays, weddings, and more. Choose from a wide array of buttercream and filling options, as well as gluten-free and vegan creations.
Stop by Today
Regardless if you're stopping by to pick up a fresh tray of brownies or relaxing in the café with a warm cup of coffee, Ventnor 7311 is the place to be for all things delicious. For more information, be sure to check out their Instagram page.