Here Are the Best Catering Companies near Egg Harbor NJ
When planning a birthday, graduation, or other big event, one of the first things you think about is how you'll feed your guests. Luckily, you don't need to spend hours in the kitchen, as these Egg Harbor-area catering companies can do all the hard work for you.
Keep reading to see our picks for the best caterers near Egg Harbor, NJ, then contact any of them when you're reading to order some tasty food!
Five Sisters Food Co.: For Tasty Gourmet Burgers & Sandwiches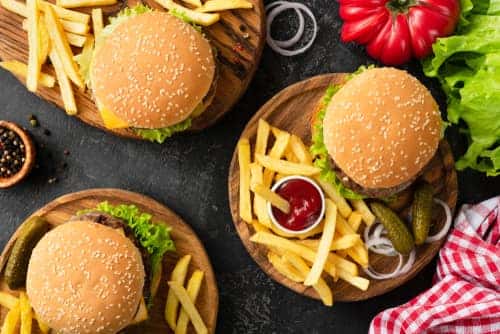 Five Sisters Food Co. opened strictly as a catering company in 2011. The businesses then grew exponentially when it added a food truck. The name is derived from owners George and Libby Miller's five daughters, who you'll actually see working on the food truck at local events!
There are tons of great sliders to choose from, one being the Brie. Two mini Angus burgers are topped with Brie cheese and apricot onion bacon jam. For something much heartier, try the Philly Fat Sandwich. Cheesesteak, chicken fingers, mozzarella sticks, thick-cut fries, ketchup, and mayo are piled high inside a hoagie roll. It's delicious, but definitely not for the faint of heart!
Learn more on the Five Sisters Catering Facebook page.
Romanelli's Garden Café: Where They'll Help Boost Your Special Event
If you're looking for an extensive and fresh catering menu, you'll love Romanelli's Garden Café. Their restaurant is all about serving consistently excellent food in a casual yet sophisticated environment. Similarly, their catering service will bring that same mentality from the dining establishment to your home or event space.
They have tons of hot breakfast options such as scrambled eggs, bacon, and home fries. On the other hand, you can select one of their platters, like the Breakfast Bagel Tray or Cottage Cheese & Fruit Platter. For lunch or dinner, there are fruit and veggie platters, cheese trays, and more to choose from. They even have hot entrees like Veal Parmesan and oven-fried chicken that your guests are sure to love.
Check out more menu options on the Romanelli's Garden Café Facebook page!
Tilton Market: Bringing the Deli to You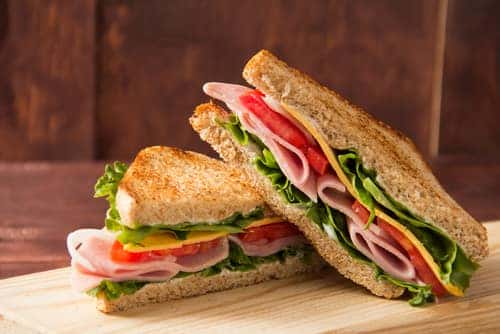 The Tilton Market was opened in 1970 by Rich Senese and Joe Mazzeo, who wanted to create a small family market that offered a lot to its customers. They did exactly that with their large selections of heat-and-eat meals, premium meats and cheeses, fresh produce, and more.
They also have a large catering menu with a lot of appetizer, sandwich, and salad options to choose from. You can even order some of their breadless sandwiches, in which pickles, cucumber, eggplant, and more are used to hold the ingredients together!
For more information, visit the Tilton Market Facebook page.
Order from One of These Egg Harbor NJ Caterers Today!
If you have a special event coming up in the Egg Harbor area, these catering companies can make it extra special. Don't wait—place an order with any of these caterers near Egg Harbor, NJ, today