Explore Your Love of Antiques near Egg Harbor NJ
If you love visiting flea markets, thrift shops, and antique shops for that "needle in a haystack," then the following business may be a goldmine for you.
That's because between all three, there are hundreds of thousands of items to browse through. If you're wanting things that have a lot of history and character to them, then check out the following places for antiques near Egg Harbor, NJ.
Days of Olde Antique Center: Rare Items That Cater to Everyone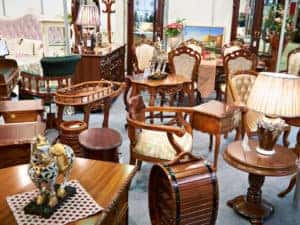 At 16,000 square feet, it's an understatement to say that the Days of Olde Antique Center is big. Located just a mile away from Historic Smithville and less than 10 miles away from Atlantic City, the shop is at the "crossroads of contemporary style and classic allure."
There are so many different types of items to browse through, including:
Fine china
Coins
Musical instruments
Vintage clothing
The list goes on and on. They believe that if you can't find it there, you won't find it anywhere. You can actually learn more on the Days of Olde Antique Center Facebook page.
Princeton Antiques & Book Service: Where You Can Find Out-of-Print Books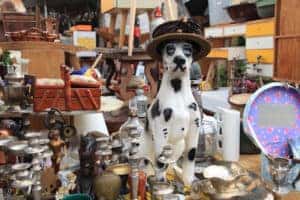 Princeton Antiques & Book Service is not your standard used book store. In fact, they carry over 250,000 titles, many of which are out of print.
If there's a specific book you're looking for, there's a good chance that they have it. If not, and it's available in the marketplace, there's an even better chance that they can find it for you within three days.
They do this by advertising in national and international trade publications. They also have direct contact to thousands of suppliers around the globe. Therefore, you have a better chance of getting the book that's been on your wish list for some time now.
In addition, they sell various antiques like oriental rugs and lighting fixtures. Check out Princeton Antiques on Yelp for more information.
South of the River Antiques: Vintage Items in a Historic Victorian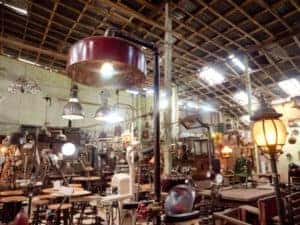 South of the River Antiques opened in 2017. While the business itself is more modern, the building it's located in has quite a lot of history. It used to be the Dr. Randolph Marshall Pharmacy and is actually one of the last remaining intact Victorian buildings in New Jersey.
Here, you'll find antiques from the turn of the century, as well as mid-century modern vintage items. You can also browse through their furniture, where you'll find dressers, foot rests, side tables, and more.
You may find a piece of furniture that has the right look and measurements, but the color may not be to your liking. The shop can help you out with their collection of Fusion Mineral Paint. There are nearly 30 colors available, so you'll be sure to find the right one for your new purchase.
See what items are currently for sale on the South of the River Antiques Facebook page.
Find a New-to-You Antique near Egg Harbor NJ
The Egg Harbor area is full of antique shops just waiting to be explored. So, be sure to stop by one today to get a rare find!