---
A luxury crossover is a great option for traveling around Egg Harbor, Atlantic City, and Vineland. If you're currently in the market and torn between the 2020 Acura RDX vs. Audi Q5, you may have a tough choice to make.
That's why the team at Boardwalk Acura created this in-depth comparison. We'll cover the similarities and differences between these models, so that you can determine which one is best for you.
---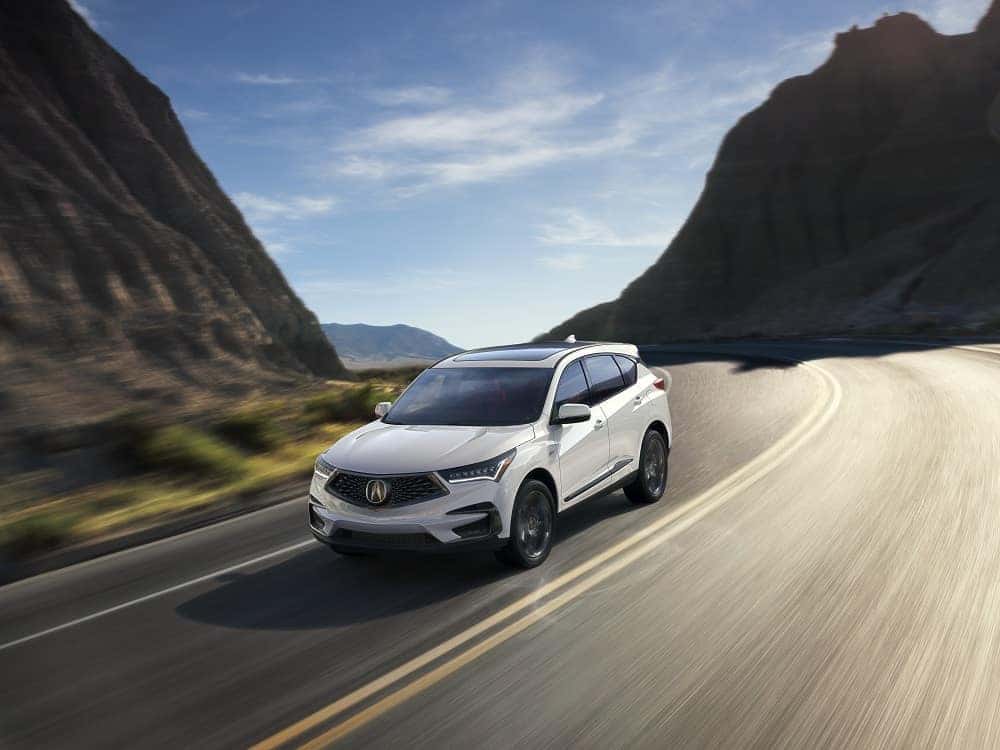 2020 Acura RDX vs Audi Q5 Performance Specs
The 2020 Acura RDX and the 2020 Audi Q5 offer smooth rides with nimble handling. However, one of the major differences between them lies under the hood.
The Acura RDX delivers an impressive 272 horsepower and 280 lb-ft of torque with its 2.0L 4-cylinder engine. The Audi Q5, on the other hand, features a 2.0L 4-cylinder engine that tops off at 248 horsepower and 273 lb-ft of torque.
Additionally, both vehicles come with automatic transmissions. However, the RDX features a 10-speed automatic transmission, while the Q5 has a 7-speed automatic transmission. As a result, you may find an easier time shifting gears in the Acura vs. the Audi.
---
Passenger & Cargo Space
Each luxury crossover is designed to carry five passengers in comfortable and spacious cabins. However, you'll have more room to stretch out in the 2020 RDX.
That's because it has 42 inches of front legroom and 38 inches of rear legroom. Meanwhile, the 2020 Q5 has just 41 inches of front legroom and 37.8 inches of rear legroom.
The Acura SUV takes the lead in cargo space, too. When the rear seats are upright, you'll have 29.5 cubic feet for groceries and the like. For larger items, fold that back row down flat to get up to 58.9 cubic feet of storage room.
The Audi SUV has 25.1 cubic feet of cargo room behind the rear seats. Behind the first row, you'll get 53.1 cubic feet of space. That means, you may have to leave some items behind when traveling in this vehicle.
---
RDX vs Q5 Luxury Crossover Style & Appearance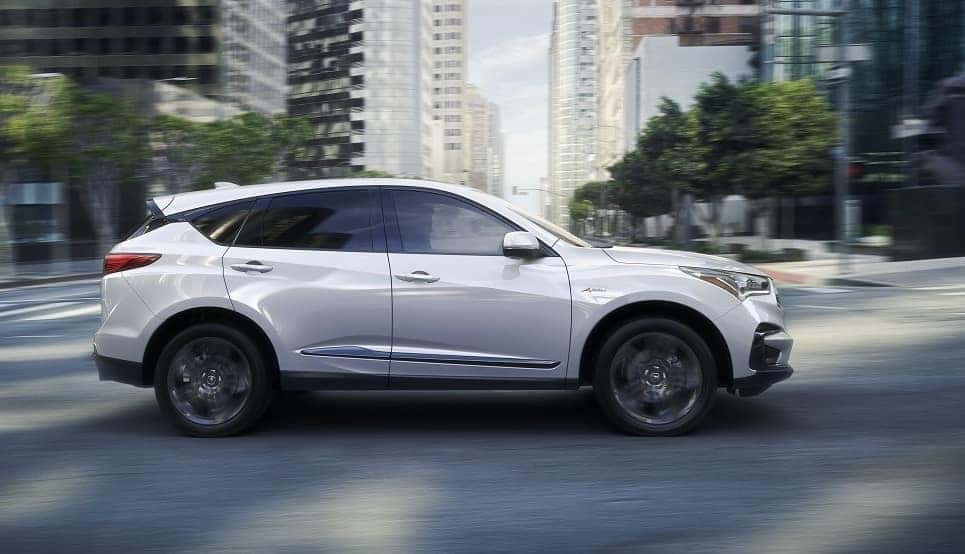 The Acura RDX and the Audi Q5 have both been praised for their luxurious style and design. However, while these models are in the same automotive class and category, their appearances are wildly different.
The Acura RDX encompasses the compact SUV style with its height and length. It also adds a few bells and whistles, like a sleek and refined grille and front fascia, LED-Illuminated Dragon Taillights, and the illustrious Jewel Eye® LED headlights.
The Audi Q5 is instantly recognizable, but if you're not looking at the emblem on the vehicle, you may confuse it for another German automaker. It has a sport wagon appearance that doesn't really scream "luxury" or "crossover." While it's nice looking, it doesn't stand out on the road quite as much as the Acura does.
Interested in learning more about the RDX? Check out our 2020 Acura RDX review!
---
See the 2020 Acura RDX for Yourself
In our 2020 Acura RDX vs. 2020 Audi Q5 luxury crossover comparison, we hope you've gained a strong sense of what these vehicles offer. You may even have sensed that the RDX has several key advantages over the Q5 features and abilities. If you feel that you've got more to learn, why not learn through experience and take the RDX out for a spin?
Schedule a test drive at Boardwalk Acura. We're always here to help drivers in Egg Harbor, Atlantic City, and Vineland make the right choice toward their next luxury car.
---