Benefits of Leasing an Acura
Acura ILX Lease Deals
Acura MDX Lease Deals
Acura RDX Lease Deals
Acura TLX Lease Deals
A new Acura offers an exhilarating ride, but you get so much more when you lease one. You'll get great power, performance, and luxurious interior designs. Plus, with advanced safety technologies, such as the Collision Mitigation Braking System™ and the Lane Keeping Assist System, AcuraWatch™ has your back.
If you need a subtle yet sporty sedan for your daily commute, give the Acura ILX a try. It has a sleek, eye-catching design and an engine that delivers exceptional horsepower. The ILX will get you where you need to go with speed and style. Plus, the 8-Speed Dual-Clutch Transmission gives you a smoother ride and makes this sedan more fuel-efficient.
If you need more cargo space and capability, go for the Acura MDX. It has Super Handling All-Wheel Drive™ (SH-AWD®) to take command of any road conditions you might encounter. It also has luxurious accommodations for people and their belongings. You'll have plenty of room for all that cargo too. Take advantage of that on that next trip to the store.
Advantages of Leasing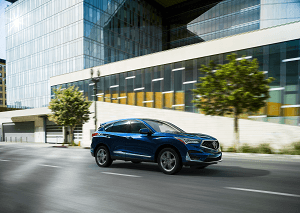 One of the major advantages of leasing an Acura is only having to pay for the value of the vehicle while you're using it. New vehicles depreciate quickly, and if you buy a car, it loses value the moment it leaves the lot. Leasing slows that depreciation because you're only driving the car for a certain period of time. Plus, when the lease is up, all you have to do is bring it back to our dealership!
Of course, you may have fallen in love with the car over the last few years, and that's understandable. It is an Acura, after all. If that's the case, we'll explain the different options. Buying out the remainder of the lease is one of them. If you do decide that it's time to move on, the end-of-lease inspection will be scheduled, and then the car will be returned to our dealership. You can begin the search for that next Acura!
Yes, you may have lower monthly payments when you lease, but there are even more perks to leasing your new Acura. When you lease, you'll get a brand-new car with all the bells and whistles. Best of all, since lease terms are typically about three years, you'll get to upgrade your ride before you know it.
Also, since you'll only have your Acura lease for a few years, it may be less likely to experience significant wear and tear, depending on your driving habits. If you just keep up with routine maintenance, your car can run great for the length of its lease. A number of services will be covered by the new vehicle warranty, which typically lasts about the same amount of time as a lease.
How to Lease a New Acura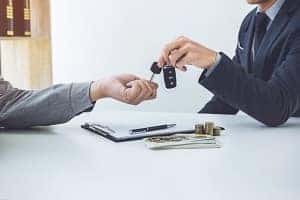 When you choose the Acura you love, our 
finance team
 will jump into action and help you find the lease offer that works best for your budget. They'll even make sure they go through all the details with you, so you can be confident and comfortable when you sign.
It's easy to apply for Acura financing right here on our website. Just fill out some basic information, submit it, and we'll start working on lease terms here at the dealership. That way, when you're ready to visit us in person, you'll already have an idea of what your monthly payments might look like for an Acura. Of course, you're always welcome to fill out the paperwork at our dealership too. We'll set up a time to talk about leasing at our location.
We have lease incentives based on the model that you choose. You can even view them online, so you have a better idea of what we're offering. Then, we'll set up your lease agreement. These agreements are generally based on how far you typically drive.
There are different lease plans for different drivers. If you aren't a frequent driver, you'll only need to sign up for the lower-mileage plan. However, if you're the kind of driver who uses your car for work, or you go on long trips, we'll explain the higher mileage lease options. It'll all be laid out in your lease proposal.
If you have a vehicle you'd like to trade in, be sure to let us know. You can even put that money toward the down payment of your lease to make the process even more convenient for you. Then, after you sign a few papers, we'll hand you the keys and you'll be off in your new Acura.
Getting a trade-in estimate on our website is an option too. Use the trade-in tool online to get an idea of what your car may be worth. We'll provide the final value in person here at our dealership.
*Vehicle images are for illustration purposes only.