Acura Estell Manor NJ

Estell Manor is a small city that's just outside of Atlantic County Park. The actual city is partly in a dense forest, where several residents have secluded homesteads surrounded by an abundance of nature and pines. Even though Estell Manor seems a bit remote, it gets bus service from NJ Transit and can get residents to Philadelphia or Cape May. However, most residents of this city rely solely on their vehicles to help them get from place to place. If you're in the market for something stylish, sophisticated, and luxurious to help you tackle the streets, there's an Acura dealer near Estell Manor for you to check out. All you have to do is look for Boardwalk Acura for some guidance.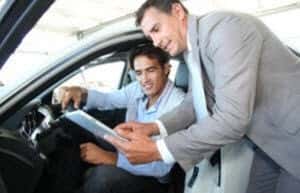 Browsing for Your Acura
Before heading to your Acura dealer near Estell Manor, you'll want to have an idea of which model or body style you're looking for with your next set of wheels. Luckily, you can get started on your search without having to step outside your front door. All you need is your computer, and then you can start checking out our inventory on our website—you'll quickly get a sense of what we have in stock, and what you'd be interested in driving around.
Learning About Your Favorite Acura
As an Acura dealership near Estell Manor, we can certainly tell you that choosing your Acura isn't the easiest decision to make. Whether you're interested in a sedan like the Acura TLX, or a spacious midsize SUV like the Acura MDX, you'll benefit from learning about the models that you're considering so that when it's time to decide, you can be happy with your decision. Luckily, we have informative research materials to help you learn more about what each vehicle offers in terms of power, style, features, and safety.
Helpful & Friendly Staff
When you're ready to head to our Acura dealership near Estell Manor, you'll be happy to know that we have a helpful and friendly staff that's here to help you along the way from when you arrive until you're driving off our lot in your new Acura. They'll provide you with the necessary resources to help you figure out your options. However, one of the best ways to make your mind up is with a test drive. It's your chance to see the vehicle in action while you take notice of the interior style and its sophisticated features.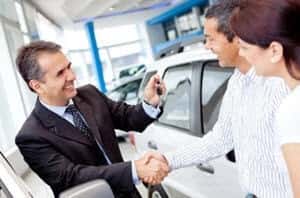 Acura Certified Service & Maintenance
An Acura is a finely tuned and expertly crafted machine that needs to be maintained. Luckily, you've got professional Acura service right around the corner from Estell Manor. Our technicians are trained and certified specifically with Acura vehicles, so you know that you've got the best hands around working on your car. Through routine service and maintenance, you can effectively keep your vehicle lasting a long time and running at its absolute best.
At Boardwalk Acura, we're proud to be a destination for Estell Manor drivers who are in the process of figuring out their next car.