Acura Somers Point NJ

Somers Point, NJ, has a rich history that dates back to the 1690s when it was first settled. Since becoming one of America's first European settlements, Somers Point has grown into a city of roughly 10,500 people. The city's motto is "the shore starts here," which aptly describes the city as the last point before Egg Harbor Bay and popular shore towns. It even features the two major routes that vacationers use to get to the beach, like the Garden State Parkway and the Stainton Memorial Causeway which directly connects Somers Point to Ocean City.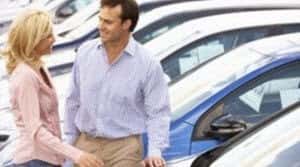 Most residents of Somers Point stay all throughout the summer, despite the region becoming a popular tourist destination. But when residents want to get out of town for a little bit, they could easily hop on the NJ Transit bus, or use their own car to get around. But if you're without a set of wheels, and you're considering getting behind the wheel of a stylish luxury sedan, you may want to check out your local Acura dealer near Somers Point, NJ.
Browsing for the Right Acura
When it's time to start thinking about your next car, Boardwalk Acura is here to help. Having an Acura dealership near Somers Point makes it easy for when you're ready to start looking around for the right model. However, you can get started right now if you want. All you need to do is check out the inventory section on our website to glimpse some of the different Acura models that are currently on our lot. You can effectively find the vehicle that you want without having to take the trip to our dealership.
Learning Your Options
If you're having a hard time figuring out the model that's right for you, we always recommend that drivers check out our research materials before heading to our Acura dealership near Somers Point. These informative guides can help you learn more about the Acura lineup so you can easily differentiate between the models and decide which one seems like the best fit for you. Our Acura reviews will provide you with details on engine performance, style and space, entertainment and technology, and even safety, so you can see the clear choice for you.
Scheduling Your Test Drive
After conducting your research, you just need that extra push to get you to decide, and there's no better push than the test drive. Taking the test drive will help you learn more while gaining the necessary experience with your preferred luxury vehicle. You'll get to sense how it performs, what the style is like, and the types of features you can have to help you enjoy your daily commute. By completing the test drive, you'll be absolutely ready to make your decision.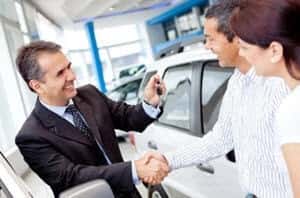 Financing Your Acura Model
If you've decided that you've found your next model, we'll gladly show you the way to our finance department so you can finalize the deal. Our team of financial experts will carefully go over the different options that you have in front of you so you can determine the route that's best for you to take, based on your preferred term length and rate. Our goal, above everything else, is to get you in the car you want at a deal that you're happy with.
When you're ready to start taking the steps towards the right luxury car, come see us at Boardwalk Acura. We're happy to help drivers in the Somers Point area find a vehicle that they'll love.