Acura Margate City NJ

Margate is one of the most ideal vacation spots in the Jersey Shore for people looking for a relaxing time. It doesn't have the party-town reputation like other shore points, but instead, provides a fun and family-friendly atmosphere. But while vacationers flock to the city throughout the summer months, roughly 6,140 people reside in Margate City year-round. Despite some businesses and attractions closing up for the fall and winter season, residents simply enjoy the peaceful surroundings that the city offers.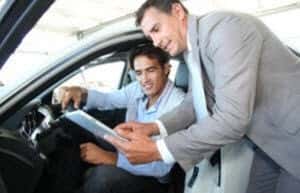 There are several ways into Margate City, but the easiest way is through Margate Boulevard, which provides easy access to the mainland where residents don't have to use Route 40 or the Atlantic City Expressway. If you happen to be considering your next vehicle to get to and from Margate City, why not find something stylish and reliable? There's an Acura dealer near Margate City, NJ that can help you find what you're looking for.
Getting Started on Your Acura Search
Boardwalk Acura is proud to help drivers from Margate City find a luxurious sedan, or a stylish SUV. While we are a dealership selling Acuras near Margate City, you don't actually have to visit our location to simply look around. You can actually stay comfortable at home while you browse our inventory on our website. You'll get a chance to view sedans like the Acura ILX, TLX, or RLX, or even SUVs like the Acura MDX or RDX, all without having to trouble yourself with hitting the road and heading to our dealership.
Learning About Your Options
Before making the trip to our Acura dealership from Margate City, it will benefit you to have a pretty good idea of what you're looking for with your next car. One of the best ways to help you narrow your list is by researching your options. Our Acura car reviews are a great resource to help you along the way because they provide detailed information on the different models in our inventory. You'll get to learn about the vehicle's impressive performance, style, features, and safety. It can even help you prepare for the test drive, so you can truly experience the vehicle when you're sitting behind the wheel.
Making Your Way to Our Acura Dealership
When you decide to make your way over to our Acura dealership, and you've done your browsing and research, your experience with us will be easy and convenient. Our Acura sales professionals will gladly show you around to give you a closer look at the models that you're interested in. They'll highlight the different packages so you can decide on how to customize your preferred sedan or SUV. But when you need to start formulating your decision, nothing is as helpful as the test drive.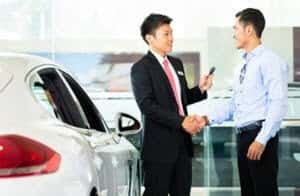 When you first sit in the driver's seat, you'll get to feel the comfort as you turn the key and hear the engine start. You'll be able to get a great sense of how the vehicle performs while getting some experience with the instruments and controls. After you've completed your test drive, you'll know exactly how you feel about the vehicle, and whether it's right for you.
At Boardwalk Acura, we proudly welcome drivers from Margate City to experience their favorite Acura model.