Acura Linwood NJ
Linwood, NJ, is a small but picturesque city in Atlantic County. It's only 9 miles from Atlantic City, but the residents seem to be happy with the calmness that their city is known for. It features idyllic neighborhoods, as well as an abundance of open landscapes and wooded areas that make this city an ideal location for anyone who simply enjoys the outdoors. It even has a historical society, an aquatic plant and fish garden, and several parks throughout the area.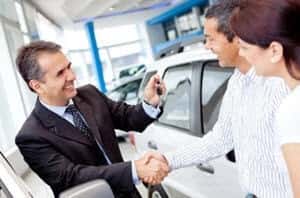 Getting around Linwood is fairly easy, thanks to the NJDOT bus service that transports residents to the casinos, as well as the surrounding areas. Conveniently, Linwood features Route 9, which runs right through the town and provides access to the Garden State Parkway. However, if you're in the market for a vehicle to tackle these roads, and you're looking for something stylish and reliable, you'll be glad to hear about an Acura dealer near Linwood at Boardwalk Acura.
Finding Your Acura Model
Having an Acura dealer near Linwood is great when you're getting ready to start looking for your next car. But even though we're just a few miles away, you can easily get started on the search for your next car by visiting our website and checking out our online inventory. You'll get to see great models like the spacious and stylish Acura MDX, the sleek and agile Acura RLX, or the smooth and efficient Acura ILX, along with several other great models that you may want to consider.
Reviewing Your Options
As an Acura dealer near Linwood, we try to be as helpful as possible to drivers who are seeking their next car. Figuring out your next car isn't always easy, but having the right information can make your choices easier. We try to educate our drivers on the models they're interested in. Our research library can help you learn about the models that you're considering so you can see which one seems like the best choice for you and your preferences as a driver.
Experiencing Your Next Acura
Once you've found the model that appeals to you and your tastes, you'll want to head to our Acura dealership near Linwood to see it up close. Our associates will help provide any additional information that you need. Of course, there's no better way to learn about the vehicle that you intend to purchase than by taking it out for a test drive. It's a fun process that helps you learn about the vehicle's abilities while checking out its features and style.
Getting Your Acura Serviced
When you're the owner of an Acura, you should know that there are several ways that you can keep the vehicle in great condition and running at its best. The most effective way is by keeping up with the recommended service and maintenance. Our Acura-certified technicians are here to help you maintain your vehicle so you can have it performing at its absolute best and lasting throughout the years. Through routine service and maintenance that our technicians perform, you'll get the most out of your Acura.
At Boardwalk Acura, we're proud to offer our many services to drivers from Linwood, NJ, and the surrounding areas.