Atlantic City is "the world's most famous playground," getting its start in 1853 as a popular vacation destination for Americans on the East Coast. It wasn't long until more than 500,000 people a year traveled by train to the new vacation destination. Over the years, it grew in popularity and began expanding its industries, and was even a notable location during the Prohibition Era for its several night clubs and speakeasies.
Today, Atlantic City is much different, but it still carries the torch of its early days. Even though it remains a very popular vacation spot due to the beaches and the casinos, roughly 39,000 people call it home. While Atlantic City does offer convenient public transportation via buses and cabs, most residents leave that for the tourists and instead take to the street in their own vehicle. However, if you're in the market for something classy and stylish for your trips, you'll want to find an Acura dealer near Atlantic City.
Look no further than Boardwalk Acura.
Start Browsing our New & Used Acura Models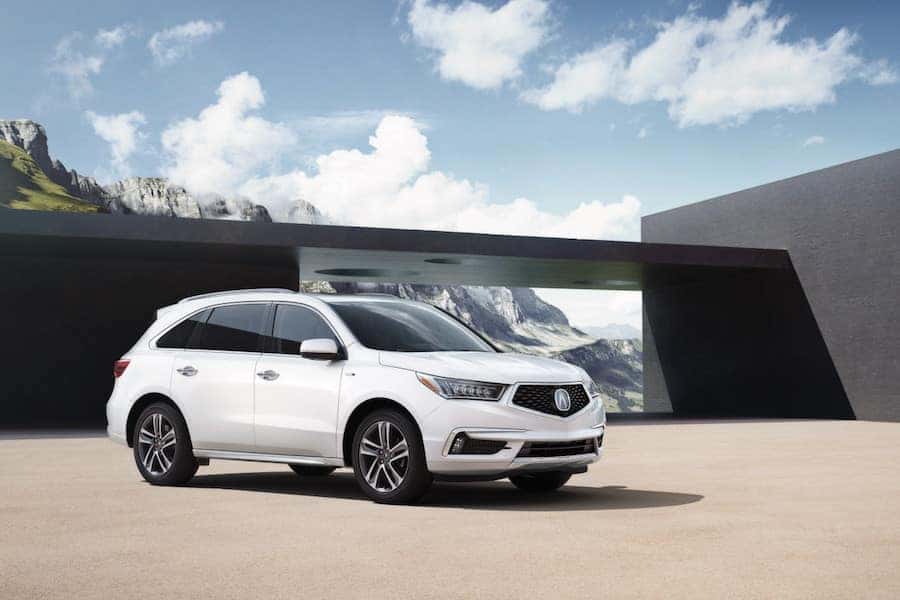 Even though we're your nearby Atlantic City Acura dealer, you don't have to put yourself through the vacation and casino traffic on the AC Expressway. Instead, you can get started on your new car search right from your very home. All you need to do is visit our website and check out our Acura inventory so you can see the latest models that have arrived on our lot.
Explore our available vehicles to find models such as the Acura ILX. This compact sedan offers a great mix of performance, technology, and fuel efficiency to make it an ideal vehicle for commuters. You'll be able to travel in comfort and style while cruising around town in this car.
Additionally, we have SUVs such as the available Acura RDX. This model provides drivers with plenty of space to make traveling to their next vacation nice and easy. Plus, this vehicle provides drivers with an excellent all-wheel-drive system that makes navigating snow, sleet, and rain no big deal.
Whether you're looking for a performance vehicle to make your commute extra exciting or you want luxury features like a premium audio system, we can help. Just take a look at our inventory today and see what you can discover.
Friendly Staff at Your Service
As an AC Acura dealer, we know that helpful customer service is a crucial ingredient to the car-buying recipe. We strive to exceed the expectations of our drivers in this area by not only providing helpful assistance, but by being friendly and accommodating.
We're here to help you along the way, so don't be afraid of asking any question or even for our opinion. Your satisfaction is important to us, and we'll do our absolute best to steer you in the right direction.
Meet with Our Finance Professionals
When you come to meet with us at our Atlantic City Acura dealership, we have a helpful team of finance professionals ready to assist you every step of the way. We will guide you in finding an auto loan that works with your needs, so you can cruise around town in confidence.
We know that loans can get pretty competitive and we want to find you the best possible offer. Our team starts by contacting our multitude of available lenders to get several offers, we'll then come back to you with our best finds. When we're done, you'll leave our Atlantic City dealership with a loan that works perfectly for you.
Finally, to make planning your finances even easier we also offer an available payment calculator that will help you plan a budget. If you're interested in learning more about our available finance calculator, explore our website today.
Come to Our Service Center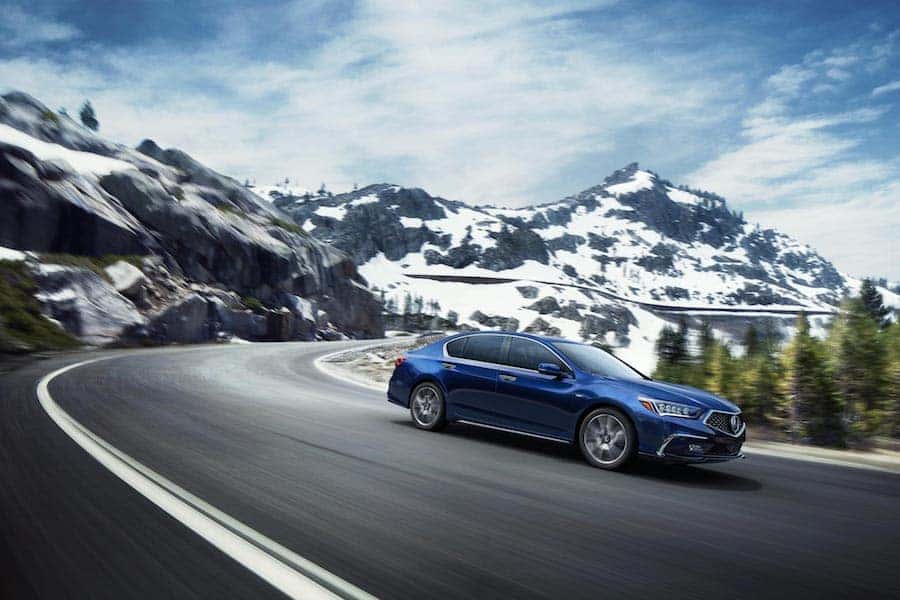 When you've driven your vehicle around town for a while, it's always good to have it checked up on at our service center. We're proud to say that we have a team of expert technicians who will be sure to have your luxury vehicle operating in top shape.
Our service center provides the driver with an array of available parts and services that will keep them on the road for years to come. We'll help you with everything from tire rotations to transmission repairs. Plus, when you need to make sure your car gets the best care available, we also offer authentic Acura components at our parts center.
Why Buy Authentic Manufacturer Components
Your luxury car is a finely tuned machine and it's important to have it equipped with finely tuned components. It's for that reason that we supply Atlantic City drivers with authentic Acura original equipment manufacturer (OEM) parts. These are components that have been designed by your manufacturer for your car, so you can rely on them for the long run.
When you use the right parts for your car, you make sure that your car remains as reliable as possible. OEM components aren't designed to be one-size-fits-all like most aftermarket parts. Instead, when you use OEM parts, they will help your car last longer between maintenance needs.
Taking Your Acura Out for a Spin
It's an exciting time when you're making your way to our Acura dealership near Atlantic City, NJ, because it's your chance to see your preferred Acura model up close. We'll give you an in-depth look at it, but one of the best ways to help inform your decision is to get right in the driver's seat and take it out on the road.
We encourage all our drivers to take a test drive to help solidify their decision. By getting a feel for the handling, acceleration, and braking of the selected vehicle, along with checking out its interior features and style, you can easily decide and say, "this is the car for me."
At Boardwalk Acura, we're always happy to help drivers from Atlantic City learn more about their favorite cars so they can make the choice that's right for them. So next time you're searching for an nearby Atlantic City Acura dealership, stop by Boardwalk Acura.
Boardwalk Acura is located at: 6806 Tilton Road • Egg Harbor Township, NJ 08234
Find Us
Customer Testimonials
Google Jul 9, 2020
Great staff there. I bought a car recently and the whole transaction went smoothly and fast. I was in and out less than a couple of hours. I would definitely recommend this dealership to anyone who wants to purchase an Acura or Honda.
Google Jul 9, 2020
Cars Jul 8, 2020
Our sales person was great! Took the time to go over everything and easy process! Everyone was friendly, everything was clean, and helped us find what we were looking for.
Google Jul 1, 2020
Google Jul 1, 2020
I'm so happy I got my SUV from here they take their time and try to make everybody happy they definitely have me what I came for and stayed late just for me thank you Boredwalk Honda !
Google Jul 1, 2020
Never a bad experience! Very friendly and very accommodating. Didn't even need to leave my house to make my deal! Thank you Maria!
Cars Jun 29, 2020
We visited the showroom several times while we compared different cars we were interested in. We were given all of the info we requested. We were permitted to take a test drive. The dealer kept in contact with us without being overbearing. He even offered us demo models to lease. In the end, we leased a new Acura MDX. The dealership gave us great incentives. We're very happy with the experience and the salesman.
Google Jun 29, 2020
The whole experience was fantastic. Brought in my RDX for oil change and tire rotation. It was completed in about 1.5 hours plus included a complimentary car wash. On June 28 I had 100,000 mile service on my RDX that included timing belt replacement and new spark plugs. Service was completed in one day and they applied coupons that saved me a significant amount of money. They didn't have time to complete a complementary car wash so my service consultant, Aquila Evans, told me that I could bring it back any day for the car wash. Aquila was very customer service oriented. ...
Google Jun 27, 2020
Google Jun 25, 2020
---
Leave Us A Review