Acura Absecon NJ

Absecon, NJ is a small city in Atlantic County that's right outside of Atlantic City. While it's part of the South Jersey coast, it still carries a small town charm. You'll find most of the local shops, restaurants, and businesses along the East White Horse Pike and New Jersey Avenue, but outside the center of the town there are quaint and idyllic neighborhoods. As of 2016, roughly 8,295 people call Absecon home.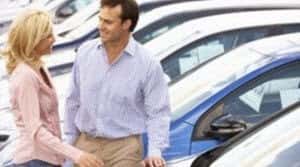 Given its close location to Atlantic City, and being a moderately short distance from Philadelphia, the city receives transportation services from NJ Transit. But when you want to be in control of your own transportation, nothing beats a stylish and luxurious Acura. Finding an Acura dealer shouldn't be an impossible feat because Boardwalk Acura is only a short distance away!
Finding Your New & Used Acura from Home
Now that you're familiar with an Acura dealer near Absecon, you can get started on the adventure towards your next car. You have a few options in getting started, as well. You can either head to our dealership, or you can stay comfortable at home and check out your options on our website. Either way, both options will give you a chance to get a closer look at impressive models like the smooth and stylish Acura TLX, or the spacious and accommodating Acura MDX, along with a few other great models you may be interested in.
Familiarizing Yourself with the Lineup
When you've found your Acura dealership near Absecon to get started on your new car search, you'll want to conduct some thorough research to ensure that you're making the right decisions. Luckily, we have a library of free research tools that you can use to help you learn more so you can make an informed decision in choosing the right car. You'll be able to learn in great detail about the vehicle's engine abilities, interior space, featured amenities, and even style.
Getting a Feel for Your Acura
After you've done your research, and you have a pretty good idea of what model you're interested in getting, you'll want to get the necessary experience to solidify your opinions. When you head to this Acura dealer near Absecon, you'll get to experience the vehicle through a fun and informative test drive. Getting behind the wheel is one of the best ways to judge a vehicle, and by seeing how it handles, you'll know if it will be a good fit for you on the road.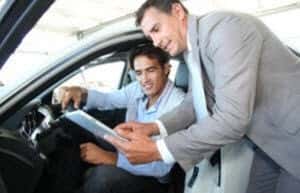 Keeping Your Acura Maintained
When you're the proud owner of a stylish Acura, you'll want to take the necessary steps to ensure that it remains in great condition over the years. One proven way is by keeping up with routine maintenance. Taking your vehicle into your Acura dealer near Absecon can benefit you greatly due to the specially trained technicians in our Service Department. They'll go to great measures to make sure that your Acura is getting the right treatment so it can perform at its absolute best.
At Boardwalk Acura, we're committed to providing the best service and deals to drivers all throughout the Absecon area.