5 Reasons to Take Part in the 5K Boardwalk Run
2018 is rapidly on its way, and the New Year is set to bring some fun events. You've probably got your plans all set for how you're spending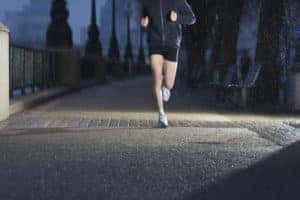 the last remaining hours of 2017, but what are your plans on New Year's Day? The 5K Boardwalk Run in Ocean City is happening on New Year's Day, so if you fancy yourself a runner, or you love competition, you may want to sign up for one of Ocean City's first events of the new year.
Here are five reasons to take part in the 5K Boardwalk Run in Ocean City!
It's a Great Start to Your Resolutions
Getting into shape, losing weight, or becoming more active are always at the top of everyone's list of New Year's resolutions. Instead of waiting until January 5 to open up that gym membership, get started the morning of 2018 instead. By pulling yourself up and forcing yourself to embark on a 5K, you'll be more likely to stick to your resolutions and achieve your goals. On the bright side, the run starts at 1 PM, so you'll have plenty of time to recover from the night before.
Being Motivated by Others
Nothing helps you push yourself like having others there to cheer you on or run with you. Whether it's your friends, or complete strangers, you'll certainly have fun and share memories of the fun time had while running the 5K.
Going for the Gold
You've got a couple options with the 5K, you can either compete for awards, or you can simply walk and enjoy yourself. There will be first, second, and third places for numerous different age groups of male and female participants. If you're a runner, then you've got a great chance to push yourself and walk away with a fun award.
Enjoy the Post 5K Refreshments
After competing in the Boardwalk Run 5K, you'll get a chance to enjoy some refreshments and hang out with your fellow runners. You can socialize and get to know some of your fellow runners and make some great friendships, because it's New Year's Day, and it's cause for a celebration. Want to learn more information on the Boardwalk Run 5K and how to sign up? Click here to get started on registering for the 5K so you can get ready to run on January 1!