2021 Acura NSX Review

---
Drivers around Egg Harbor, Atlantic City, and Vineland, NJ, looking for an elegant and powerful luxury car, are sure to love the 2021 Acura NSX. Let our team at Boardwalk Acura show you why.
We've put together this 2021 Acura NSX review to give you a look at the performance, style, and interior of this incredible vehicle.
---
Performance Capabilities of the NSX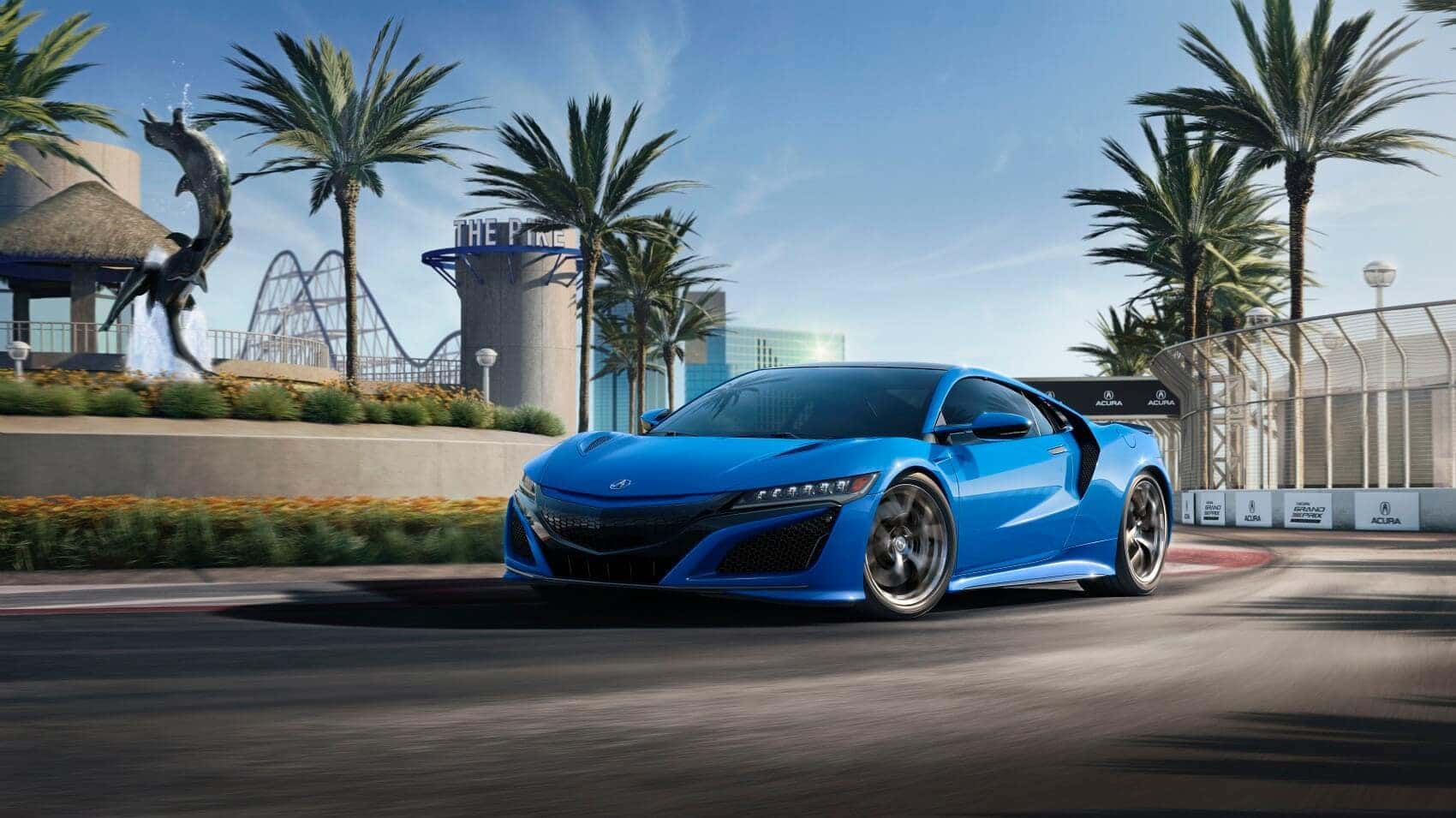 The 2021 NSX is a sports car made with racing in its DNA. That means that every aspect of its build is designed to offer incredible on-road performance.
It comes standard with a 3.5L V6 engine that, on its own, can offer up to 500 horsepower and 406 lb-ft of torque. However, the NSX has a hybrid powertrain, which means that engine works in tandem with electric motors. Altogether, this system can offer 573 horsepower and 0 to 60 MPH acceleration in just 2.7 seconds.
To go along with that incredible powertrain, the Acura NSX also has a 9-speed DCT (dual-clutch transmission). This DCT comes with steering-wheel-mounted paddle shifters to offer a fun and dynamic drive experience.
---
Acura NSX: Eye-Catching Style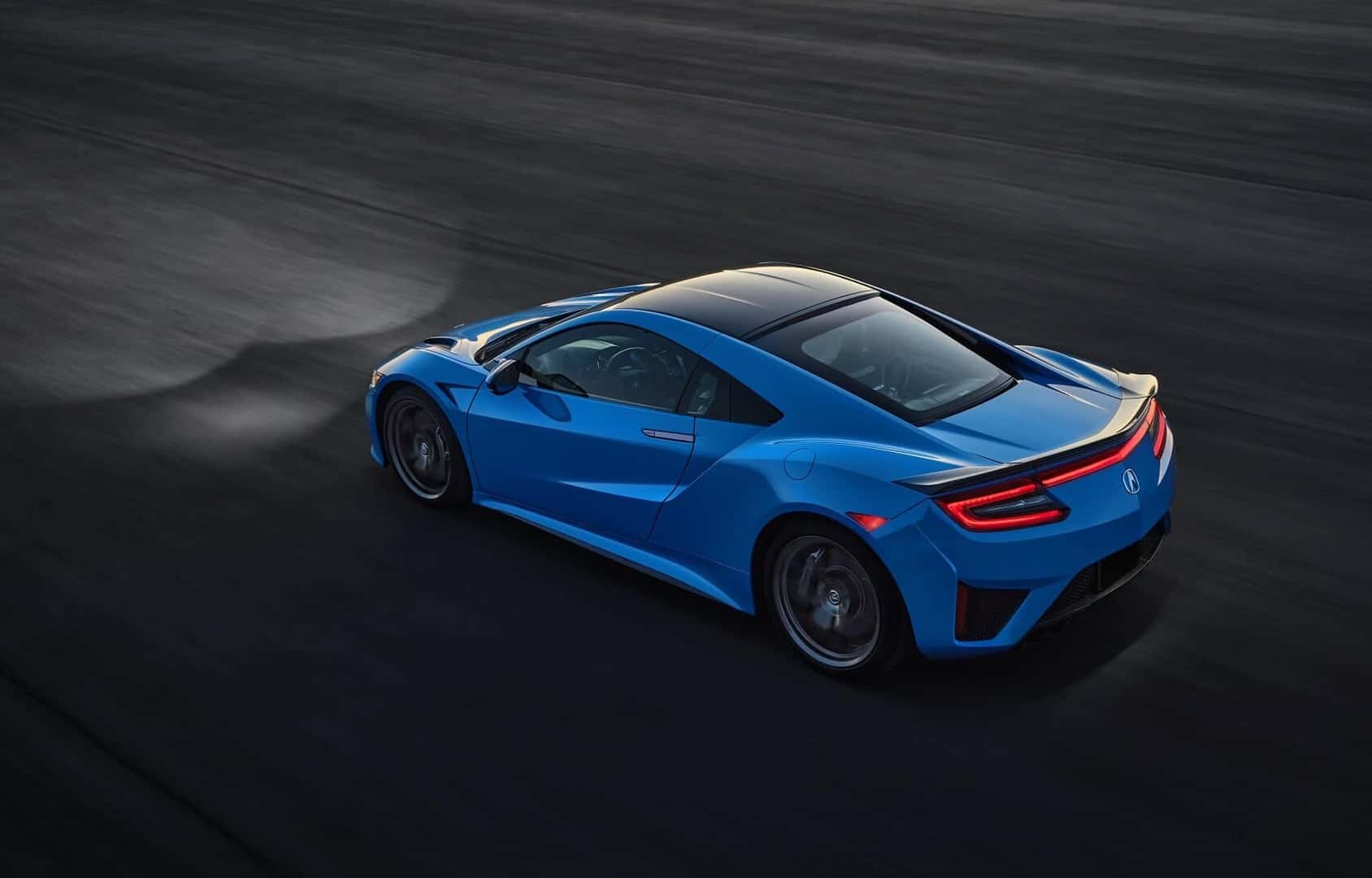 The 2021 NSX is available in 10 vibrant colors—such as Long Beach Blue Pearl—with a vivid, high-chroma finish that's sure to pop. Each model is painted individually, and hand-finished in-house to ensure each paint job is top quality.
However, the design of the exterior is just as exciting. As you trace its elegant style lines and panels, you'll fall in love with the breathtaking silhouette of the NSX. These aren't just for the aesthetics, though. Keep in mind that every aspect of this vehicle was designed to enhance performance, even these lines.
Every design choice was made to help optimize its performance capabilities and control the airstreams to give you better efficiency and aerodynamics.
---
2021 NSX: Interior Comfort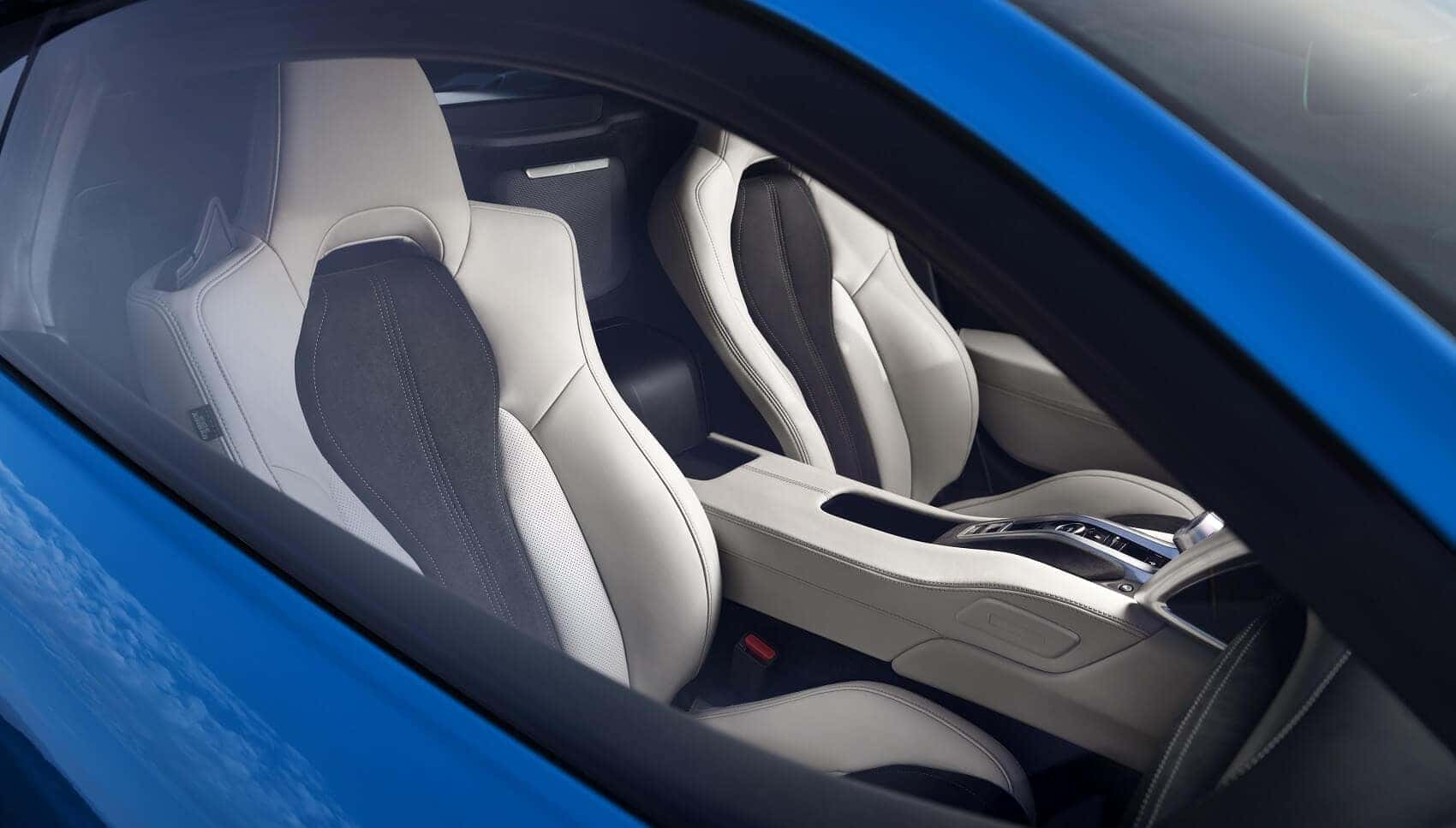 There are still more features to be found inside the NSX. Its interior was built to be spacious enough for even the tallest of passengers. The Alcantara® sport seats provide the comfort and support you crave when enjoying the road.
You'll have a racing-inspired steering wheel that's designed to maximize your view and improve your handling. Plus, the tailored leather wrap has hidden stitching for incredible comfort and grip.
How much of that engine noise do you want to hear while inside the cabin? The NSX will allow you to customize it. Choose from:
Quiet Mode: For a virtually silent ride, this mode will pass the exhaust through silencers.
Sport Mode: Enjoy the growl of the engine without being overwhelmed as the exhaust valves open on your demand.
Sport+ Mode and Track Mode: When all you want to hear is that incredible roar, these modes will bypass the silencers entirely.
Additionally, you'll have an incredible sound system that was built for the NSX. With nine speakers including a subwoofer, every time you play your music it'll feel like there's a live concert happening inside your ride.
---
Explore the Acura NSX
Traversing Egg Harbor, Atlantic City, and Vineland, New Jersey, in a luxury car is an experience you'll never want to let go of. Visit our dealership and learn more about the 2021 Acura NSX today!
Contact Boardwalk Acura to schedule a test drive and get on the road with the Acura NSX.
---